Seoul Libré Maps is a public program designed for the inaugural edition of the Seoul Biennale of Architecture and Urbanism that aims to overcome social, technological, and political restrictions related to online map-making. Using open data and open-source mapping tools, the project seeks to re-examine the role of maps as commons.
The emergence of Google Maps and the widespread adoption of smartphones have significantly changed the way we consume geographic data. Open geospatial data platforms such as OpenStreetMap have dismantled the geopolitical authority that maps acquired during the Cold War and enabled the general public to engage with digital maps in a variety of ways beyond passive reading.
Seoul is excluded from this trend. There is excessive control over geospatial data in the city, driven by political climates and manifested through the oligopoly of large internet corporations, which has given rise to online mapping services that are strictly tied to their business plans. As a result, the only maps available in the market are proprietary services rather than libré (free) maps that anyone can access and alter without restriction.
Maps shape our understanding of the world by mediating space and are a field of complex interaction among capital, state, and civil control and decision-making. Through a series of lectures and workshops, Seoul Libré Maps questions the notions of information and efficacy, examines the dependency on global infrastructure and imagines decentralizing local agency, and visualizes symbolic and literal disasters in order to narrate alternative urban histories.
Public Lecture: Open Source Map and Seoul
Workshop #1: Uninformation Mapping & Video
Workshop #2: Read/write Offline Mapping
Workshop #3: Cheonggye-Cheon, Dongdaemun Gentrification
See also
Curators
Workshop facilitators
Special project
Editor/translator
Print design
Video documentation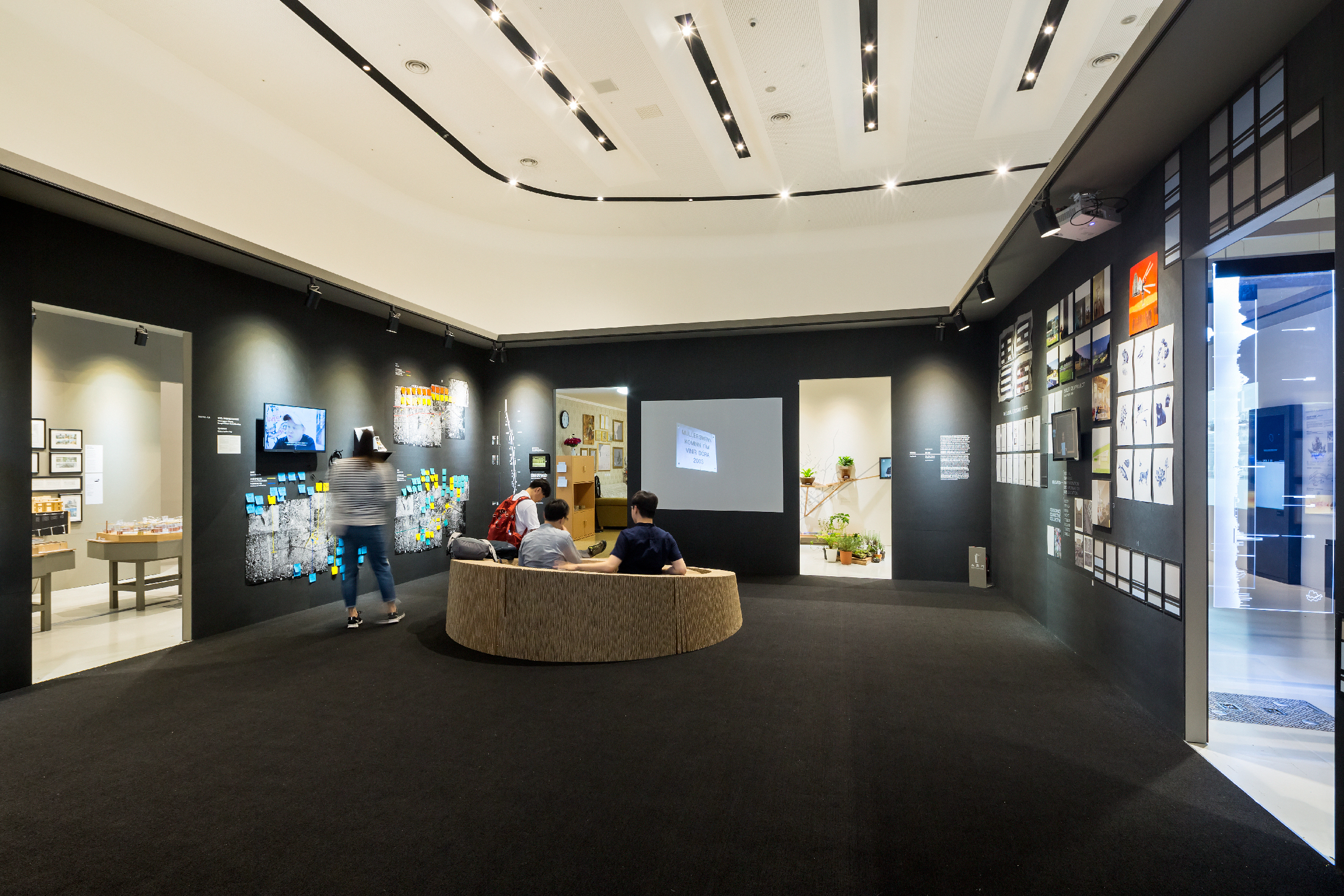 Exhibition installation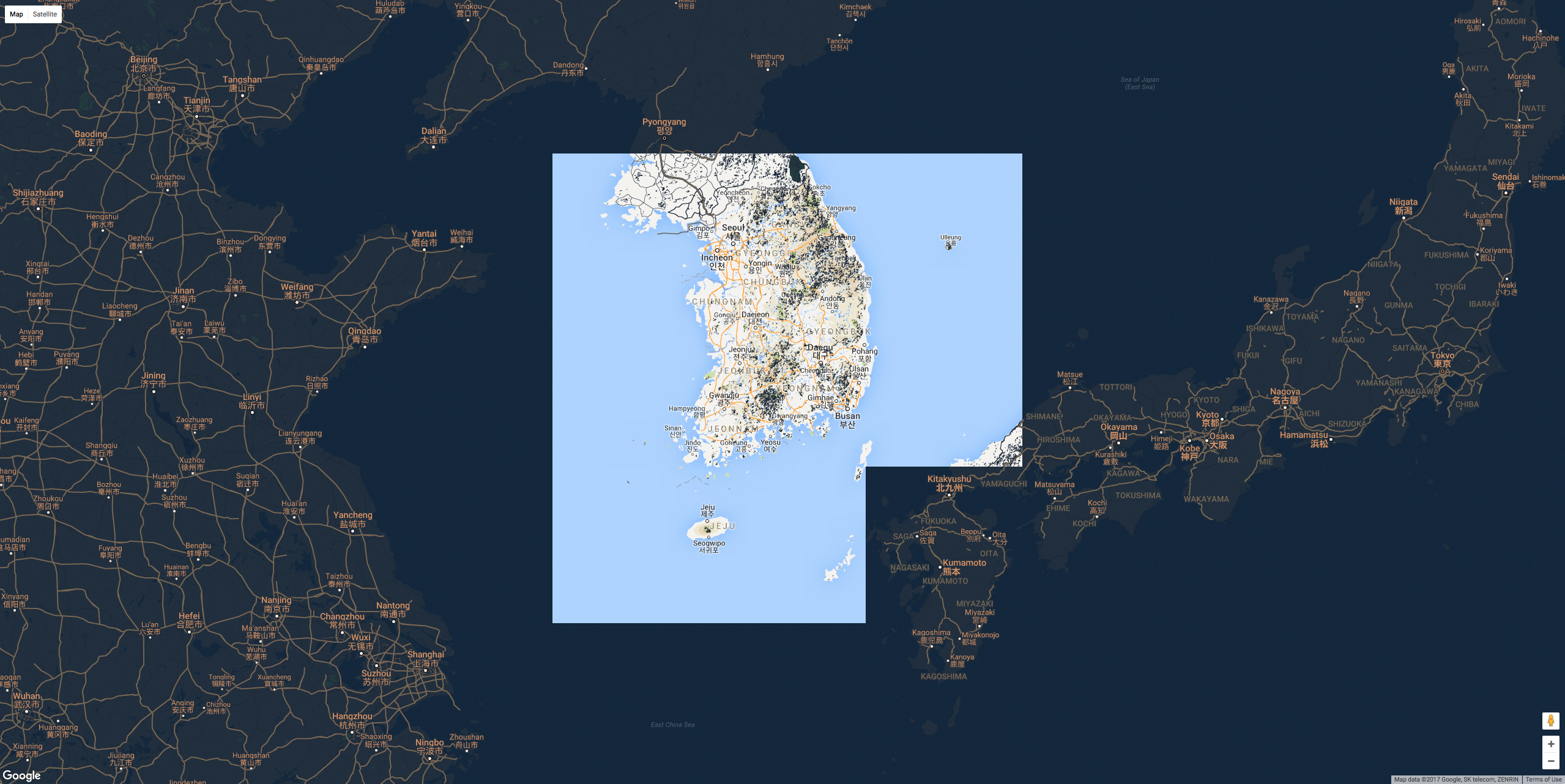 Google Maps showing limited data only for South Korea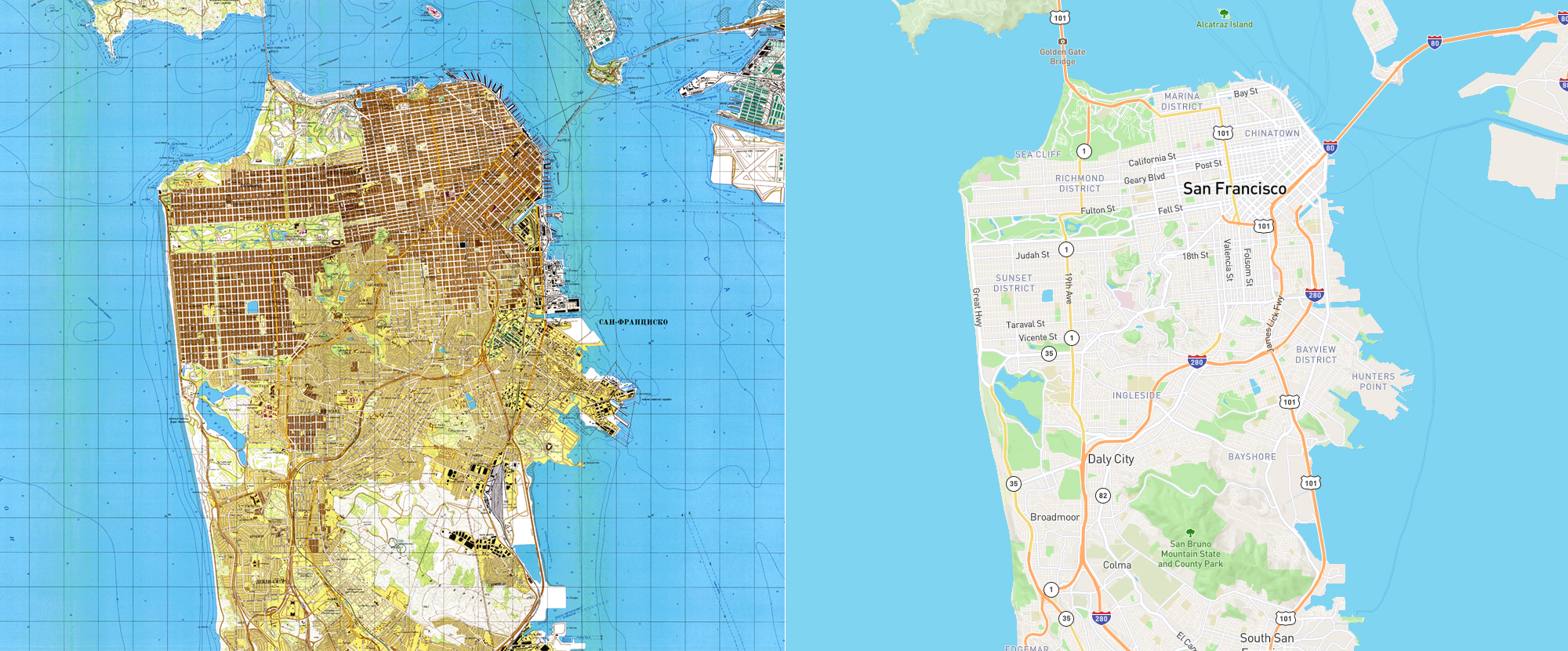 Soviet's map of SF during Cold War, compared to today's map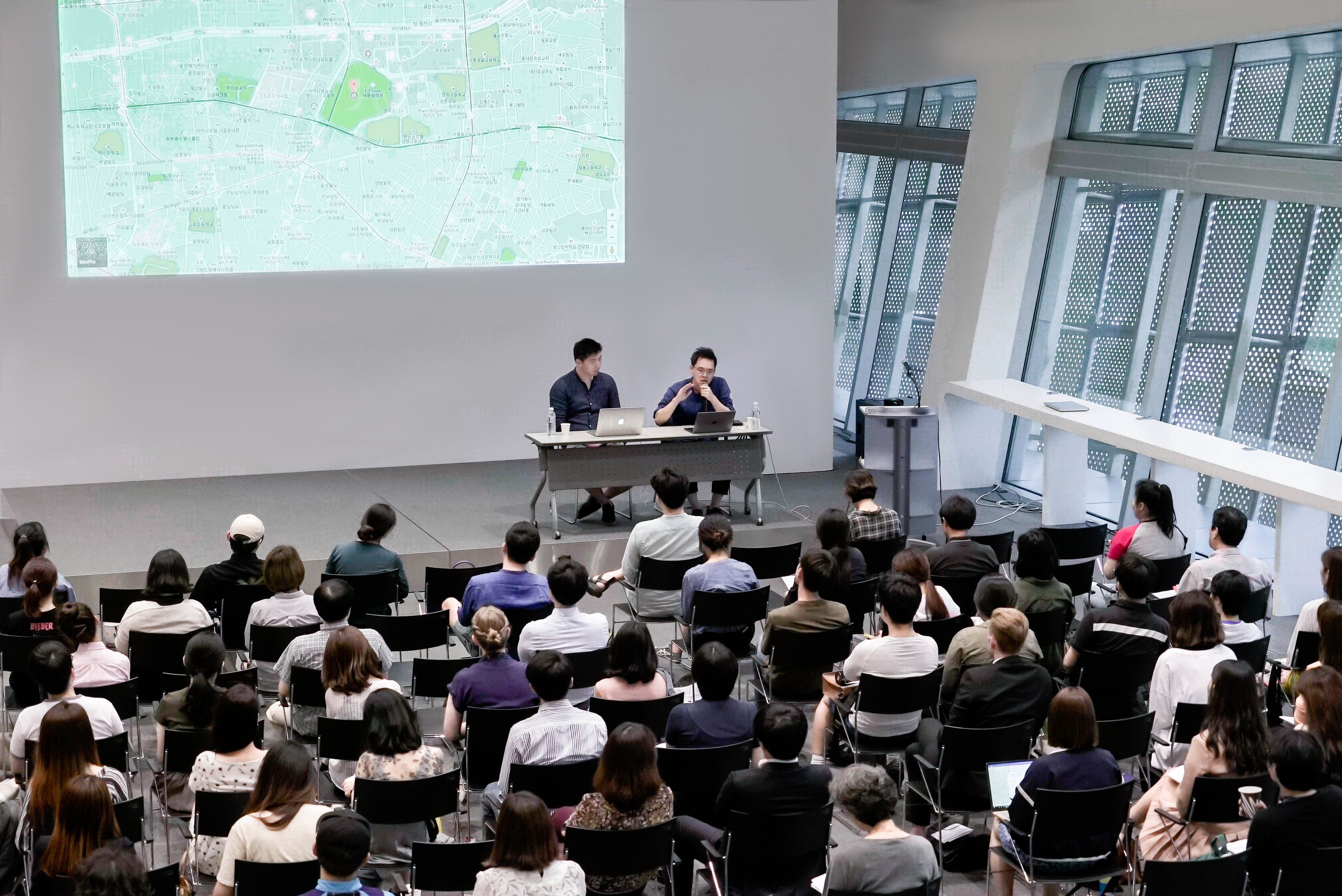 Public lecture: Open Source Map and Seoul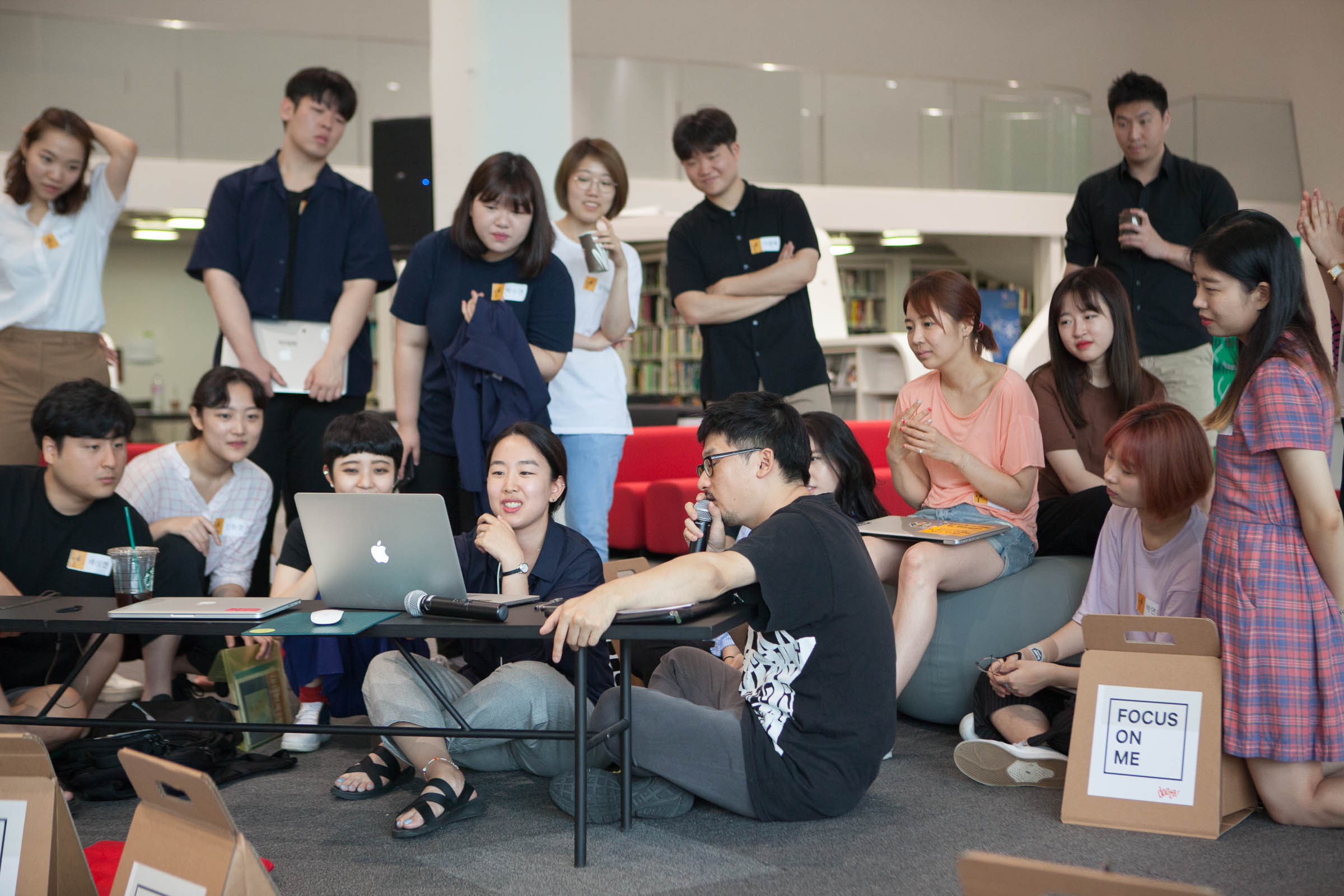 Workshop #1: Uninformation Mapping & Video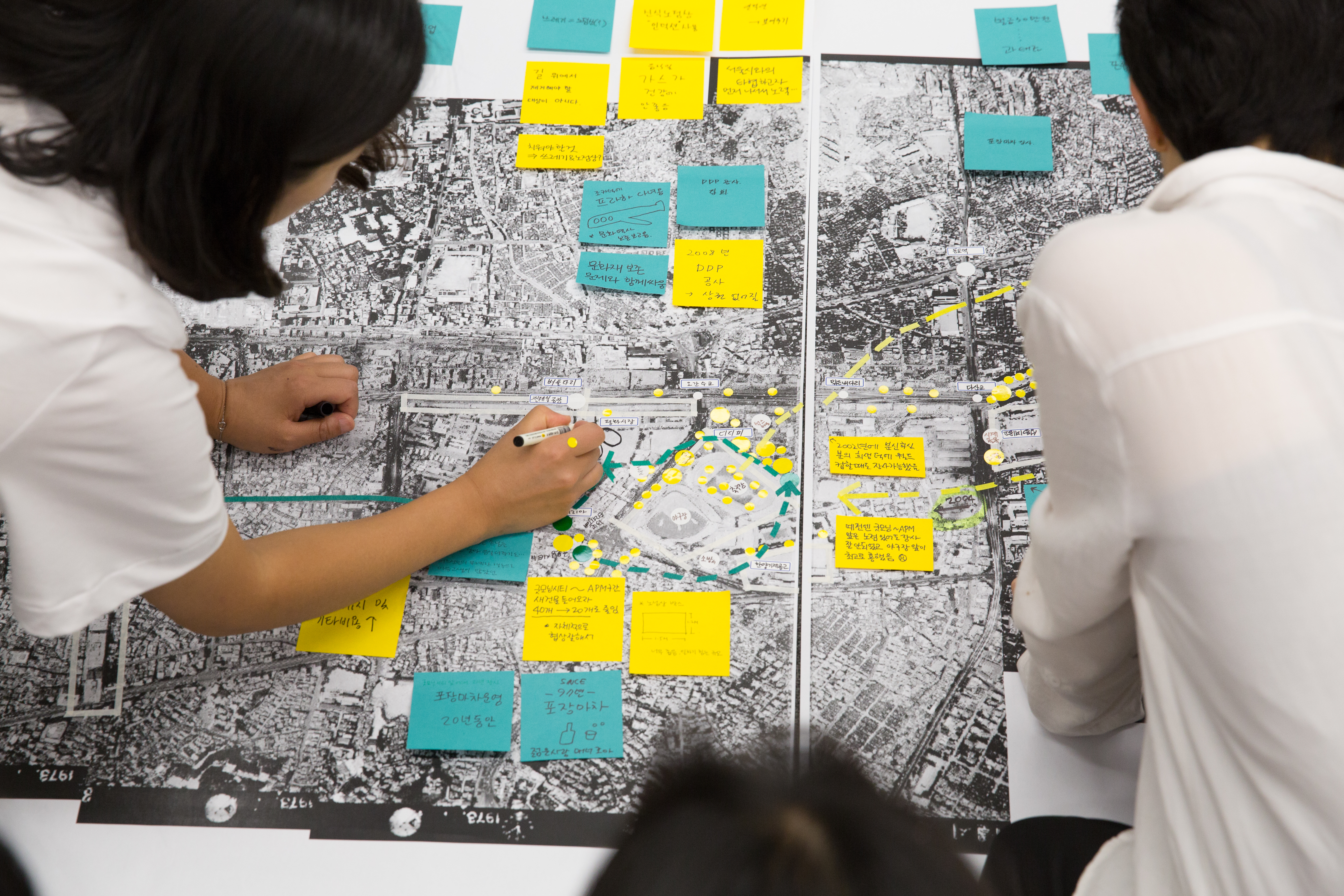 Workshop #3: Cheonggye-Cheon, Dongdaemun Gentrification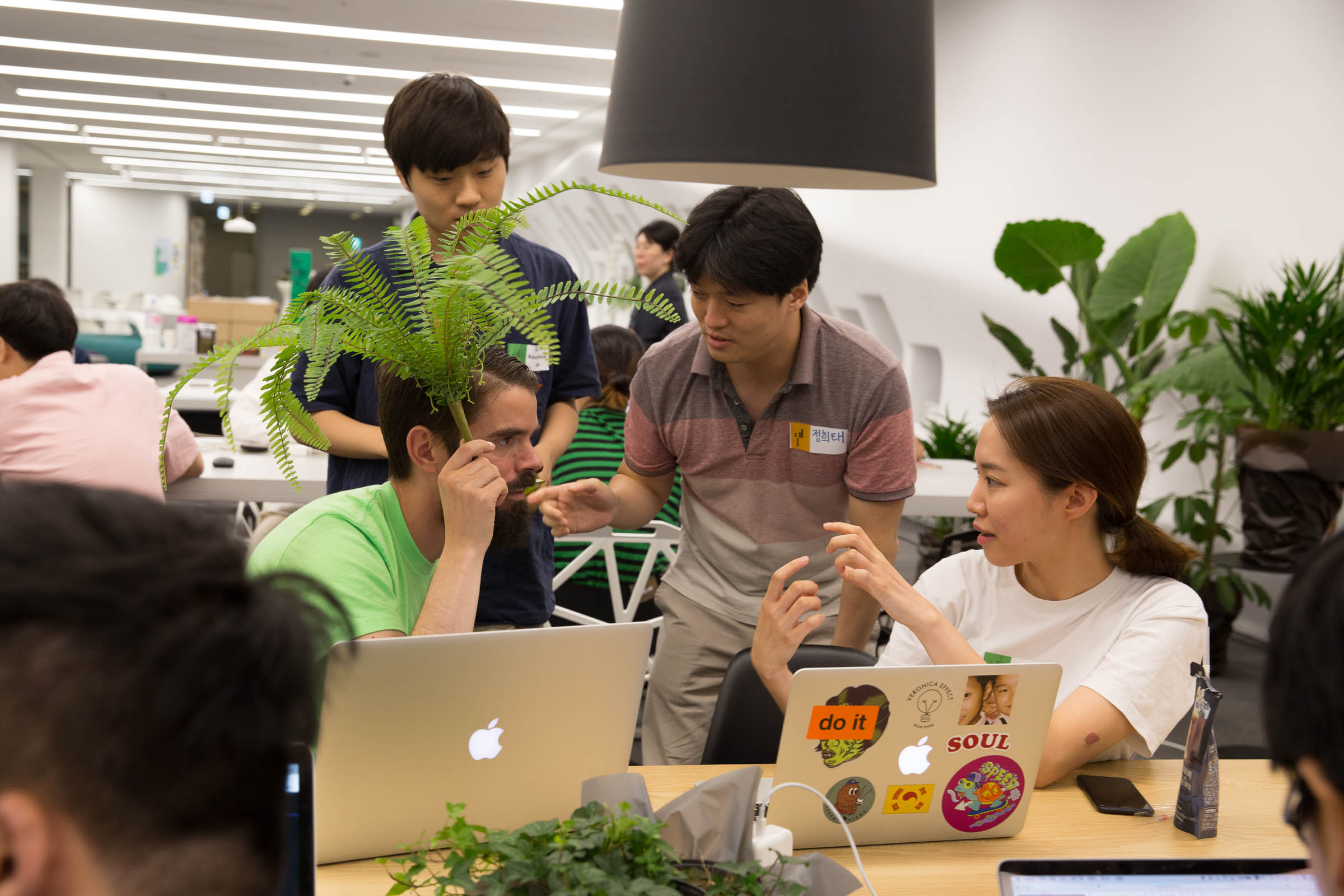 Workshop #2: Read/write Offline Mapping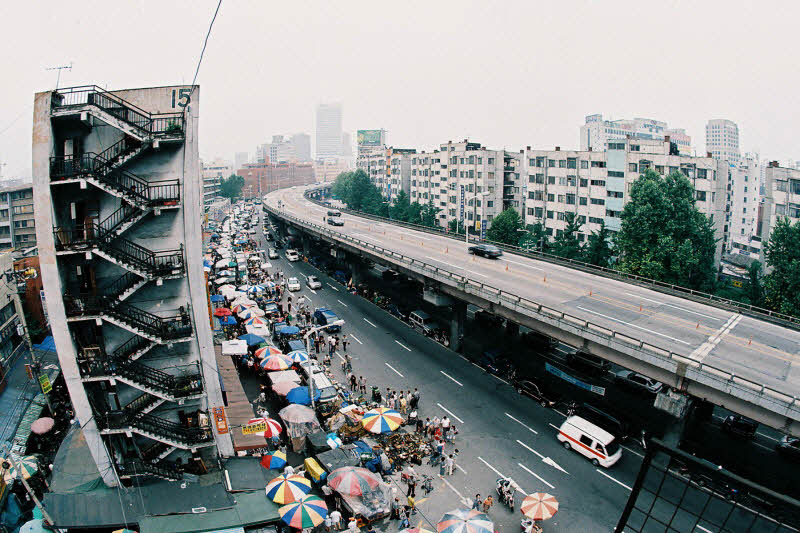 Cheonggye-Cheon before 'restoration', filled with street vendors