Future School Online is a social documentation platform for Future School, featuring over 40 'courses' led by various practitioners as the program for Korean Pavilion at the 17th International Architecture Exhibition of La Biennale di Venezia. The courses of the school takes the form of online workshop, roundtable, studio, installation, and screening; and aim to blur the boundaries between domestic, public, and educational spaces.
The website catalogues all courses offered by Future School and provides an interactive space — the Communal Board — where 'instructors' and 'students' can collaborate and document their learning.
The site is the online counterpart of the Korean Pavilion and displayed on-site in Venice.
Design and development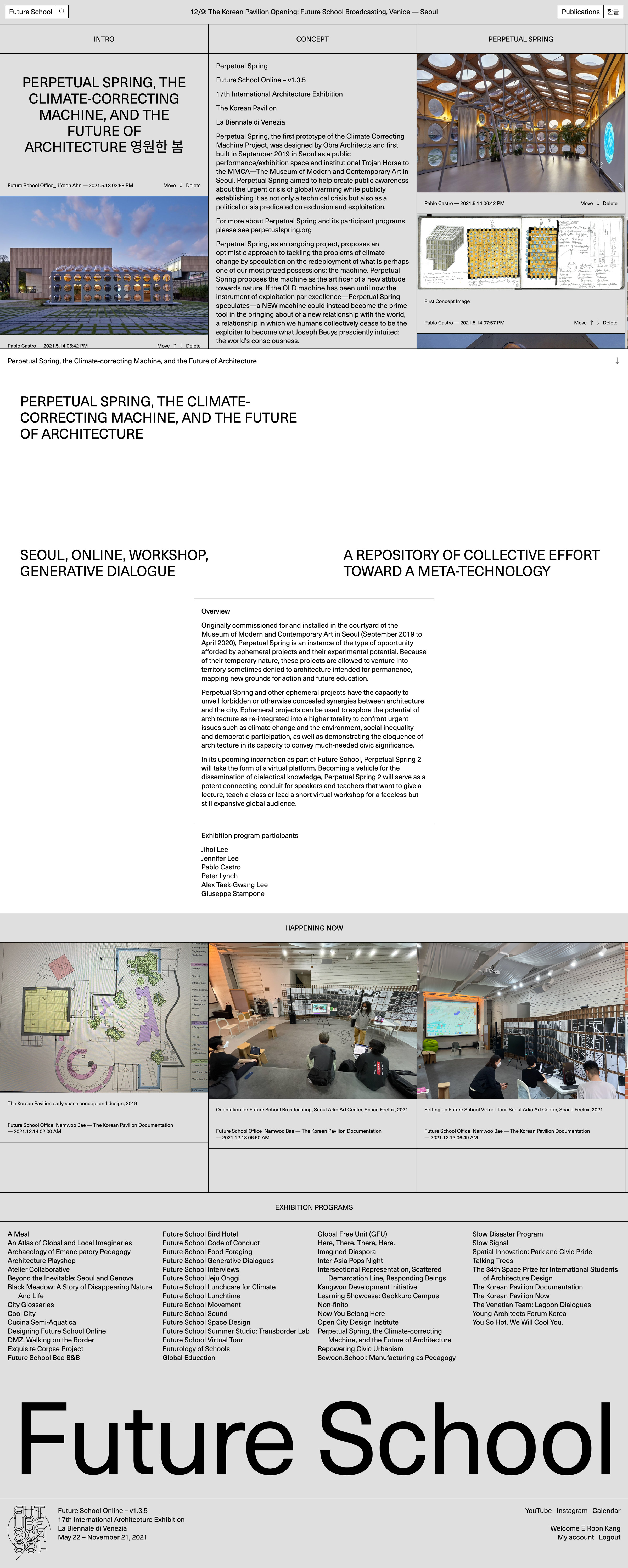 From the top: communal board, project overview, and live feed from the school, and course catalogue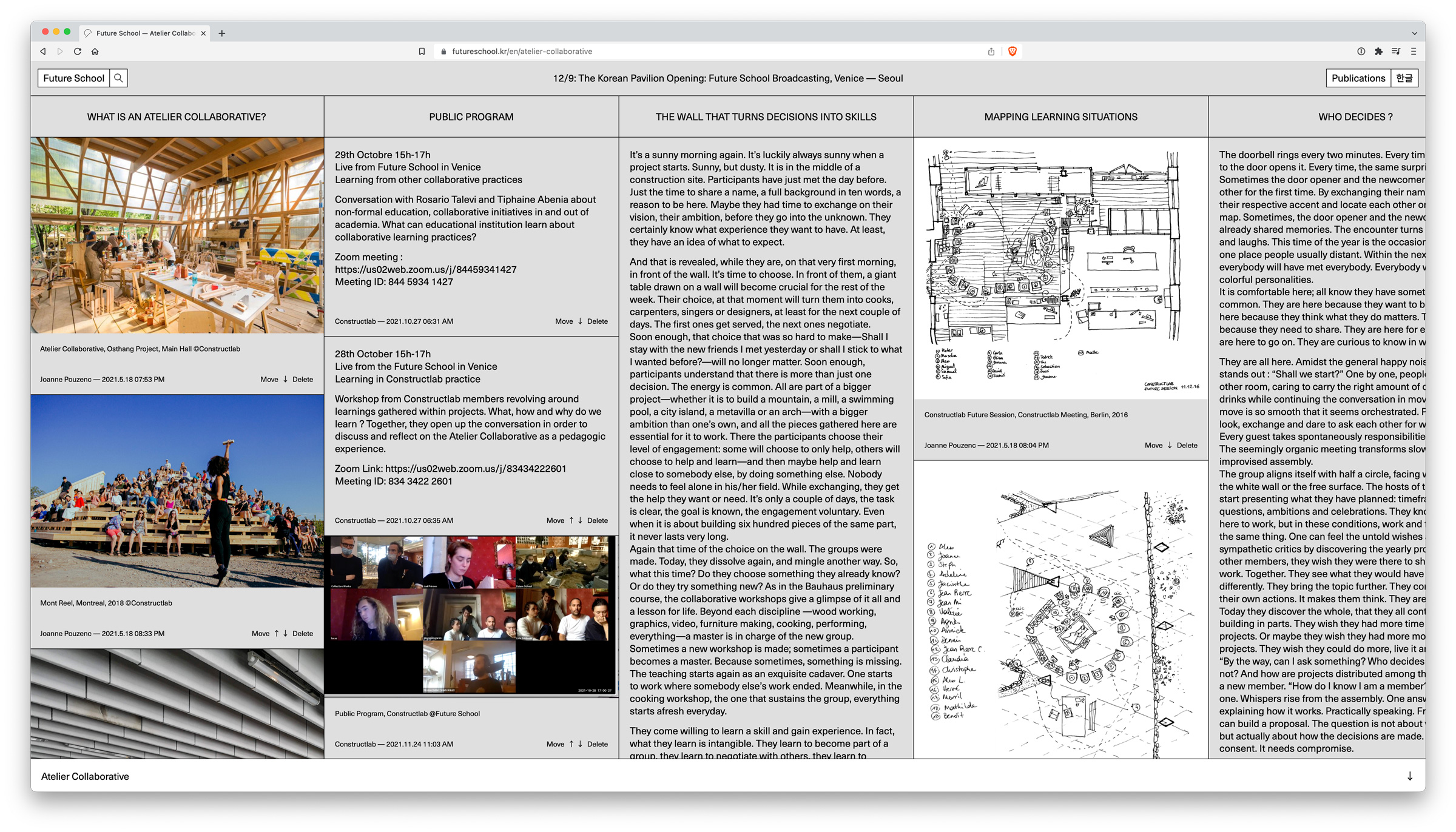 Communal Board: Atelier Collaborative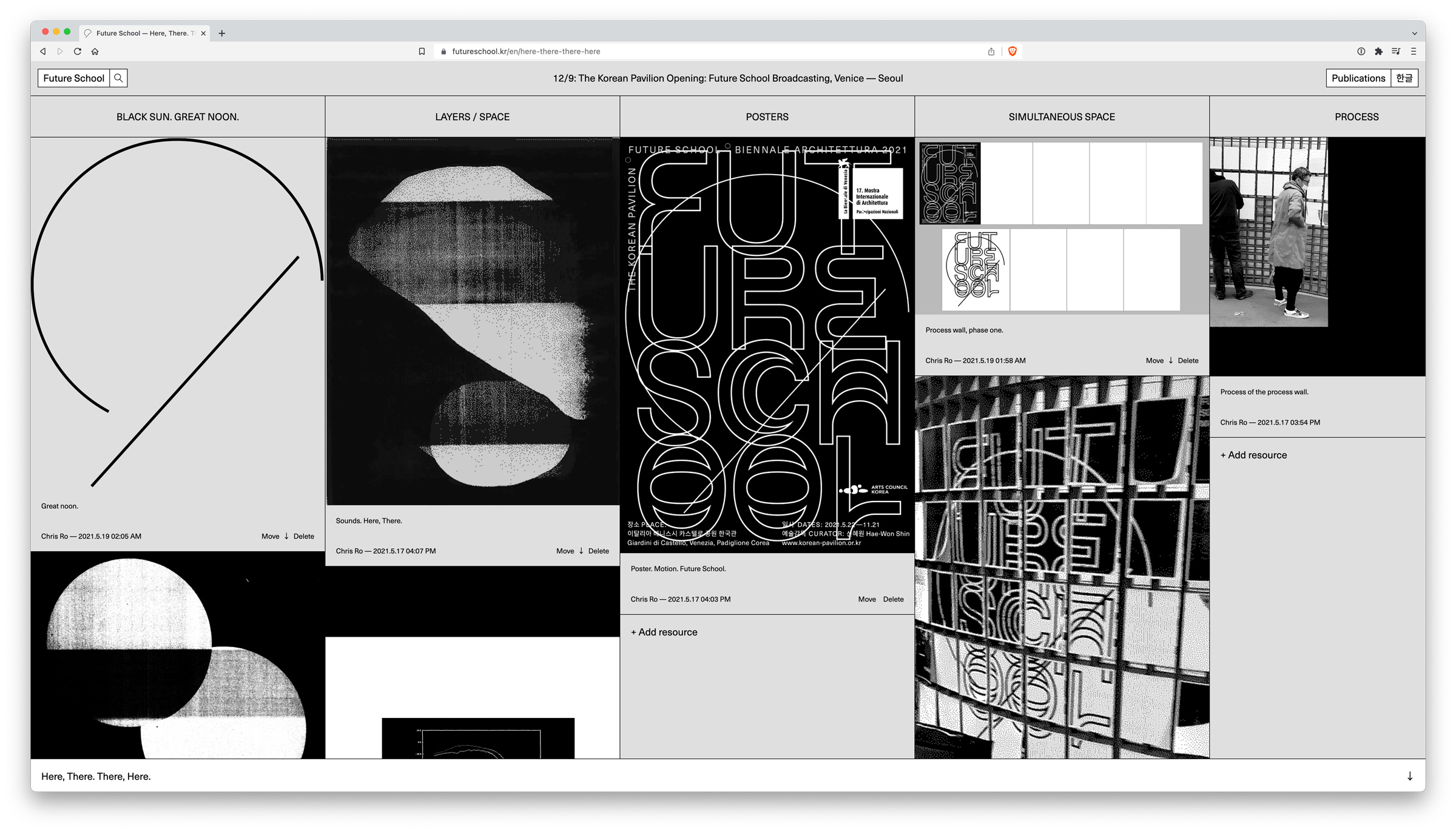 Communal Board: Here, There. There, Here.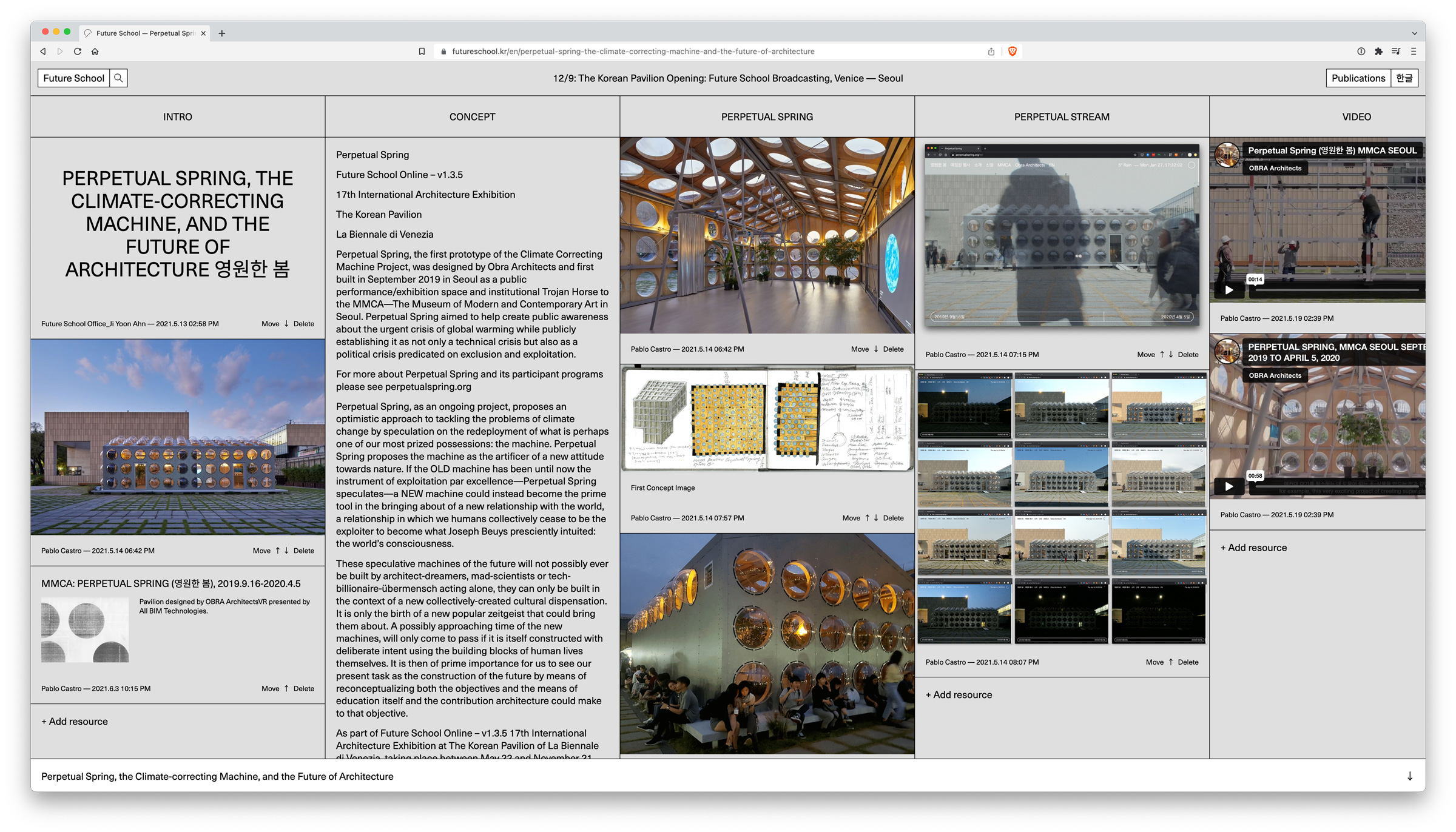 Communal Board: Perpetual Spring, the Climate-correcting Machine, and the Future of Architecture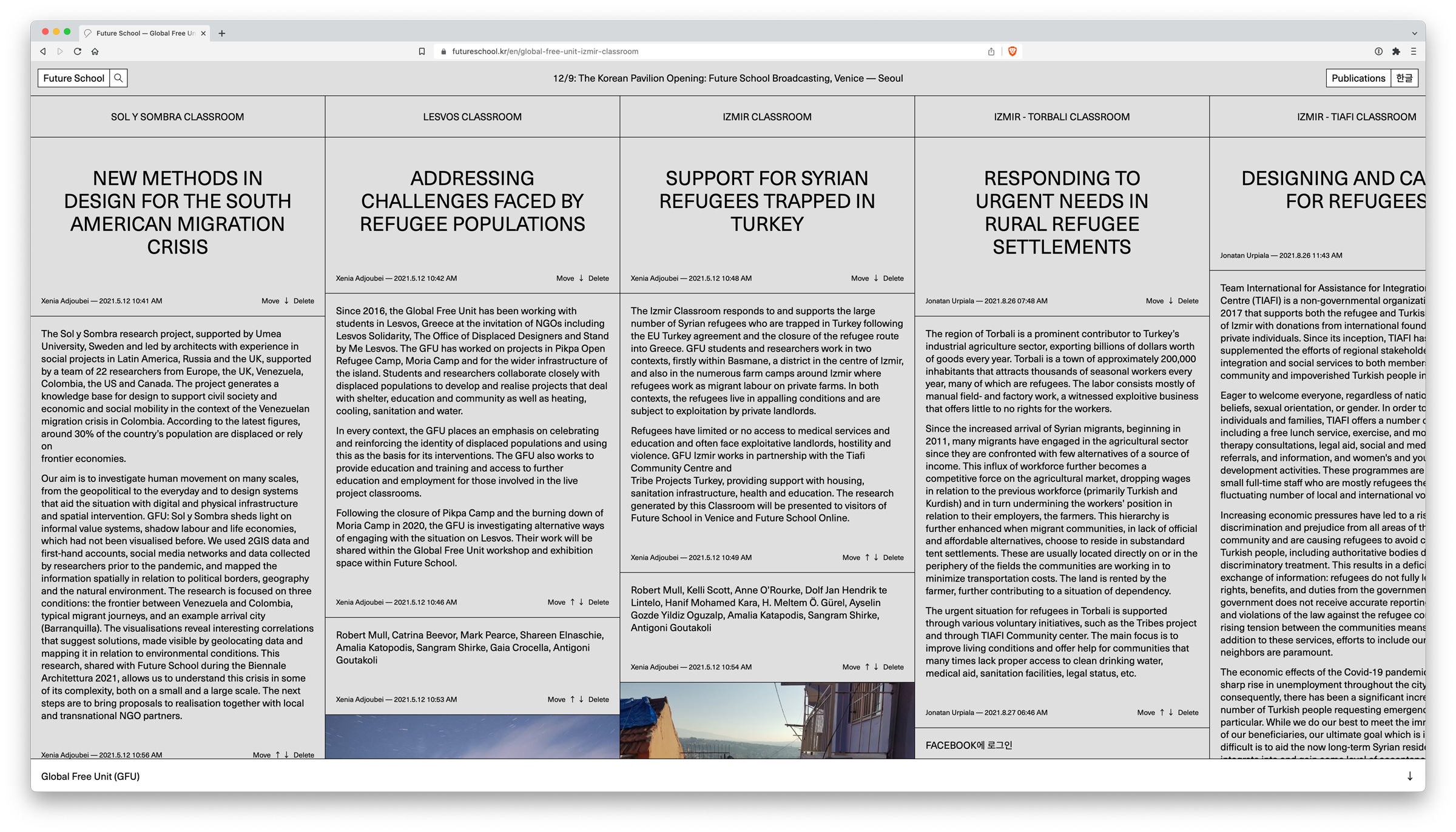 Communal Board: Global Free Unit (GFU)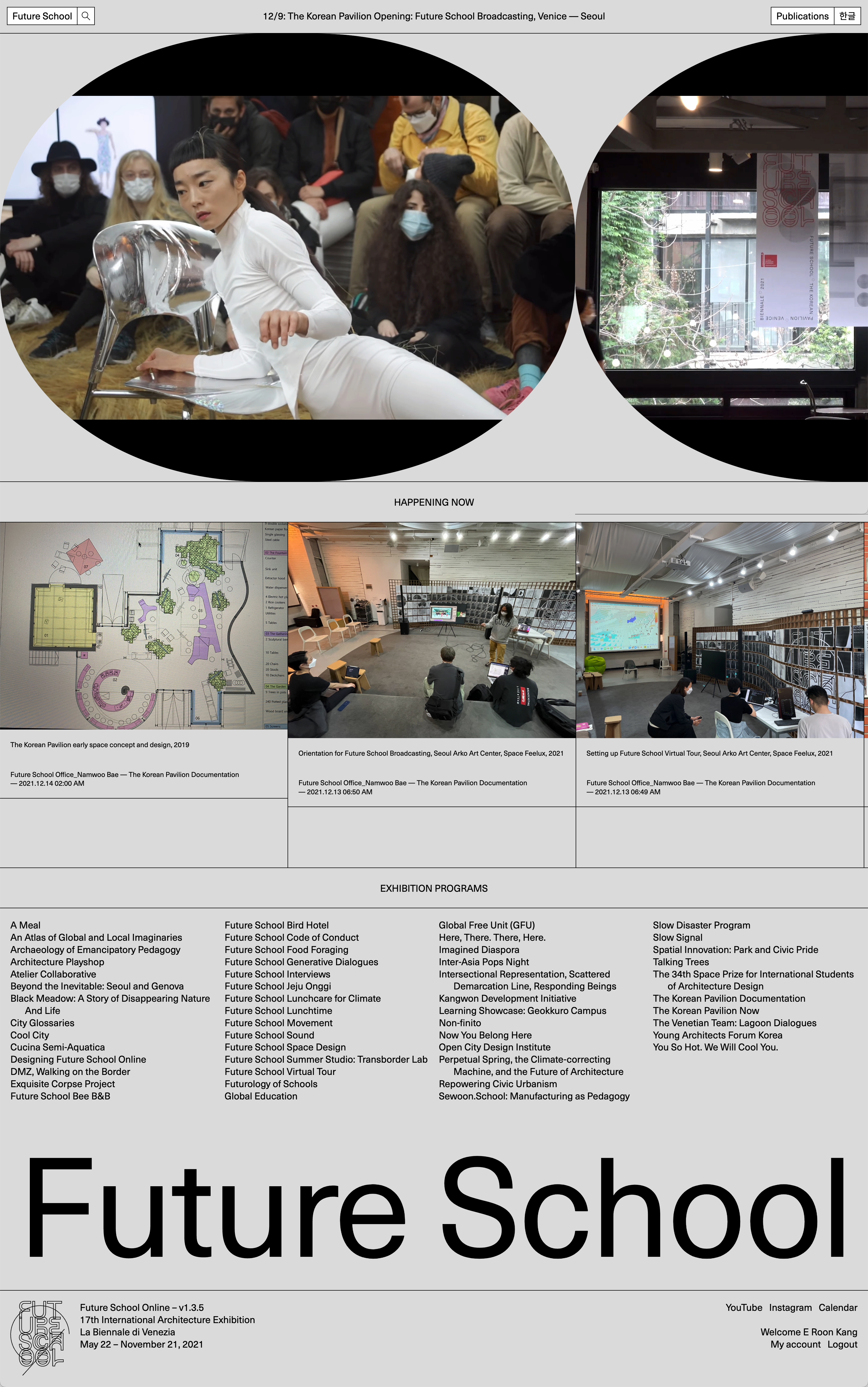 Future School Online: Home
What is a school?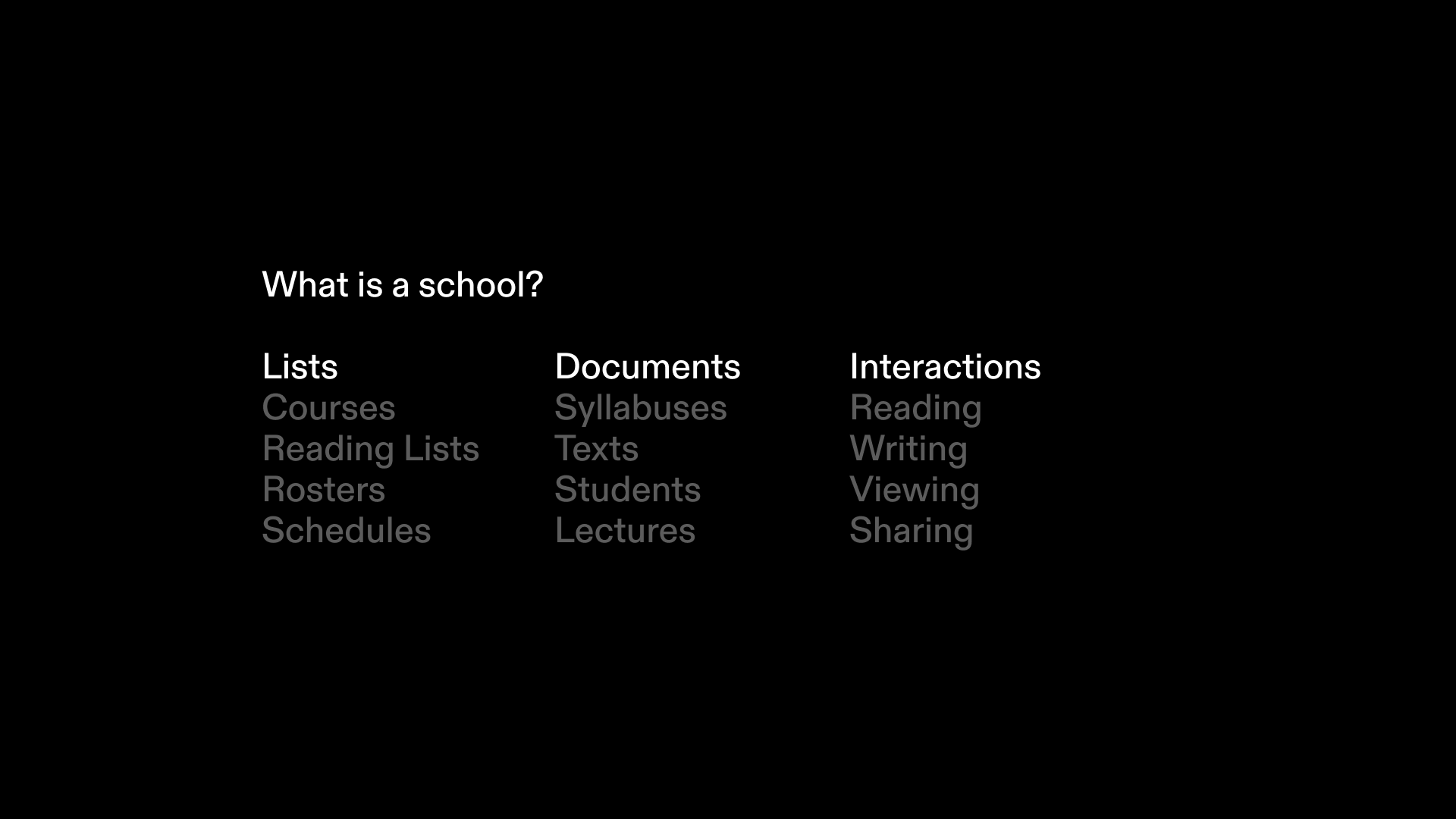 Lists, documents, and interactions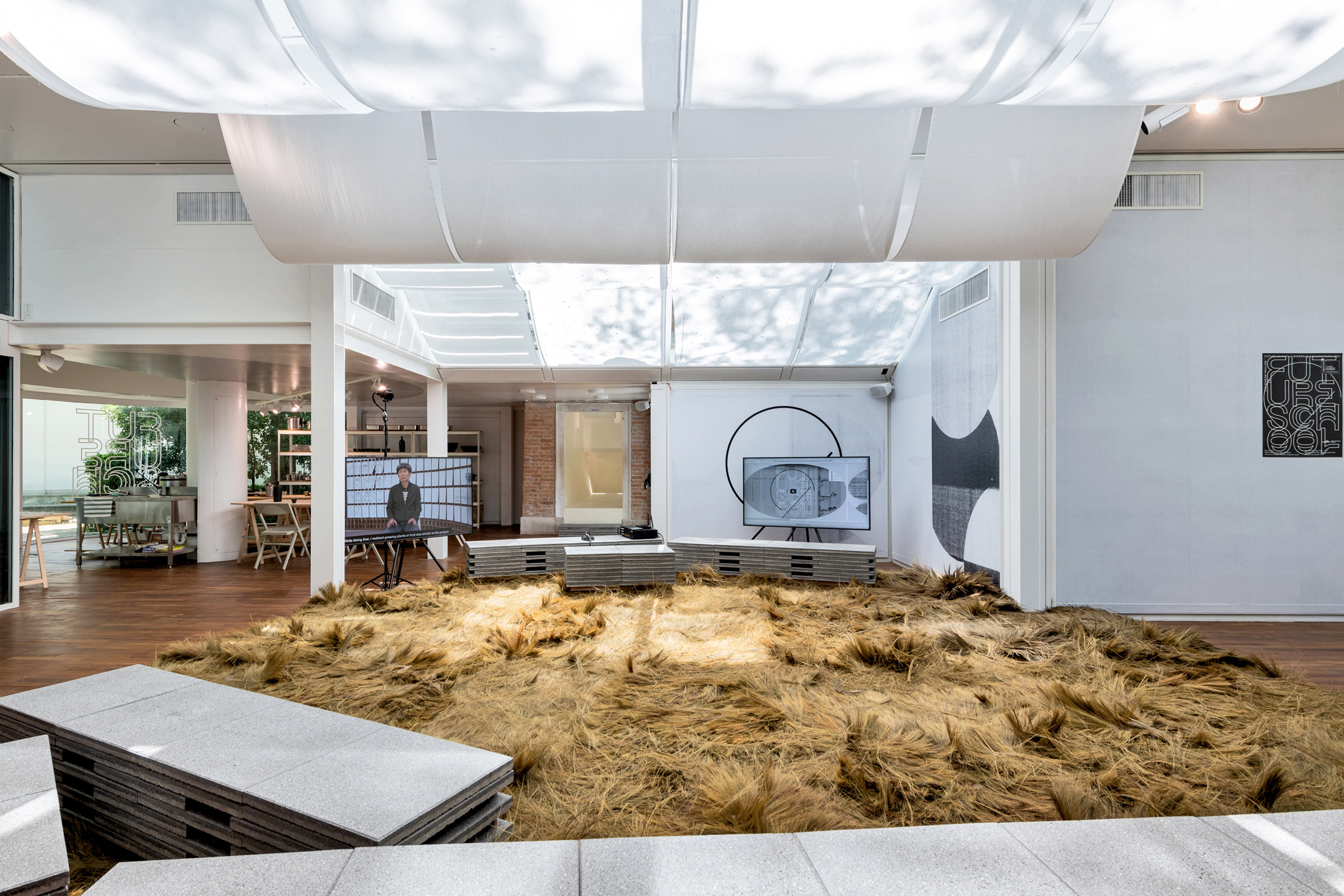 Future School Online on display at the Korean Pavilion, Venice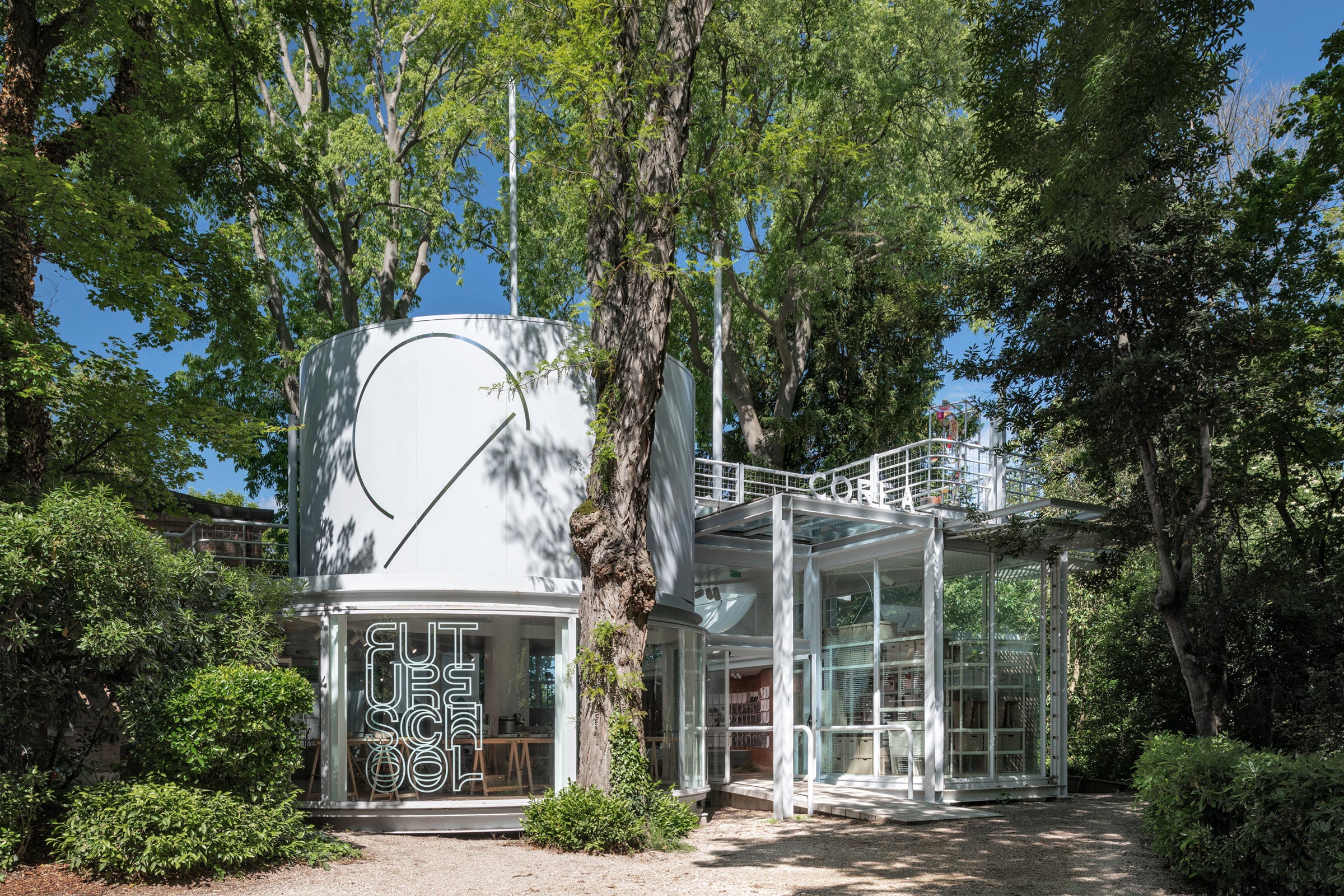 The Korean Pavilion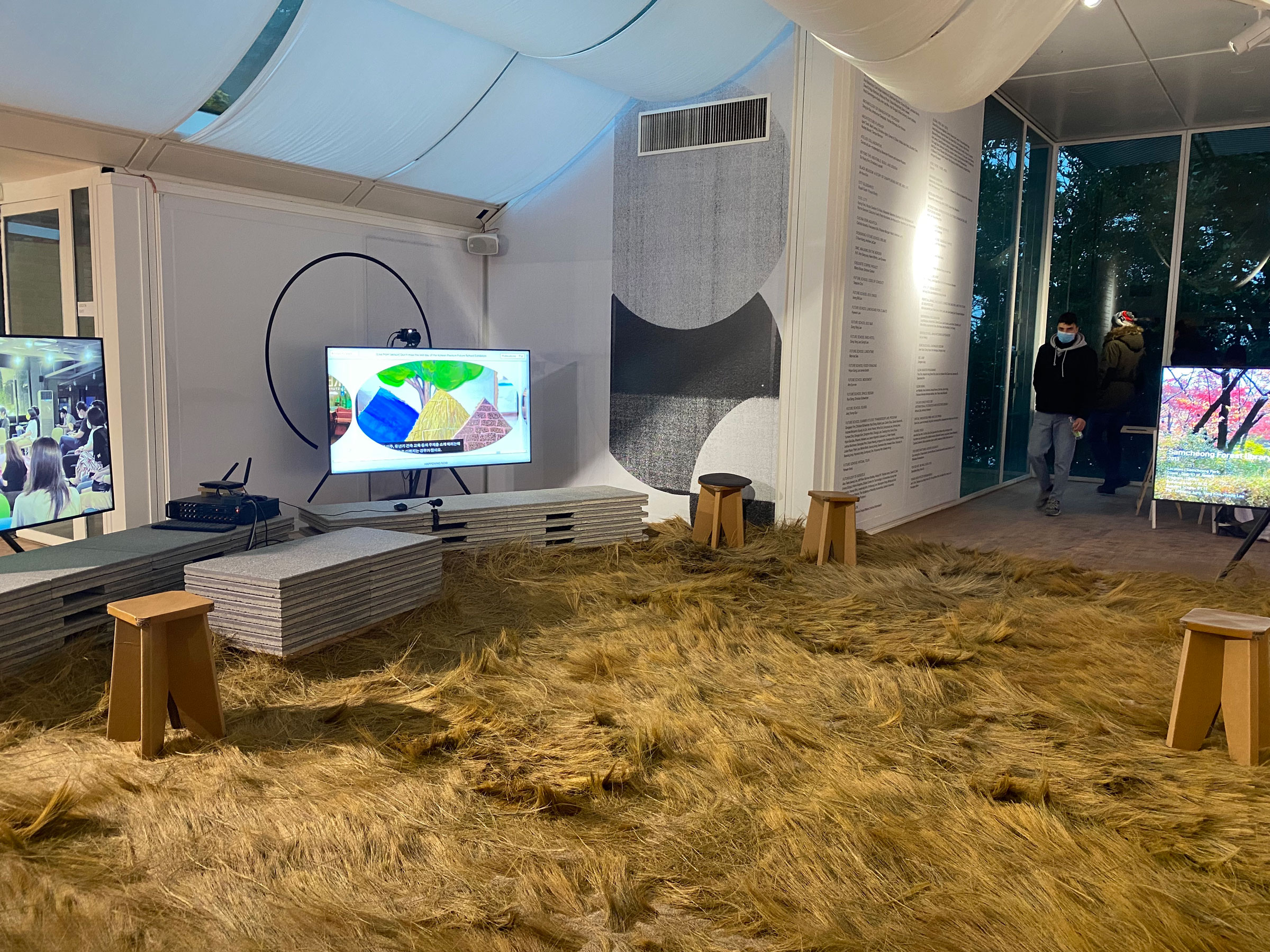 "A shared space for gathering, learning, rest and contemplation."
Future School Online is also designed to automatically generate print publications using the website as a content source. The platform features a function that allows online content to be automatically reformatted, collated, and printed on demand.
From August to December 2021, Future School generated and published a monthly publication by aggregating all classroom activities of the month and presenting them as a single feed. These publications highlight the cross-disciplinary nature of the courses and offer a unique perspective on the school.
The monthly publications were later compiled into a single 500-page catalogue and named Future School Compiled.
Design and development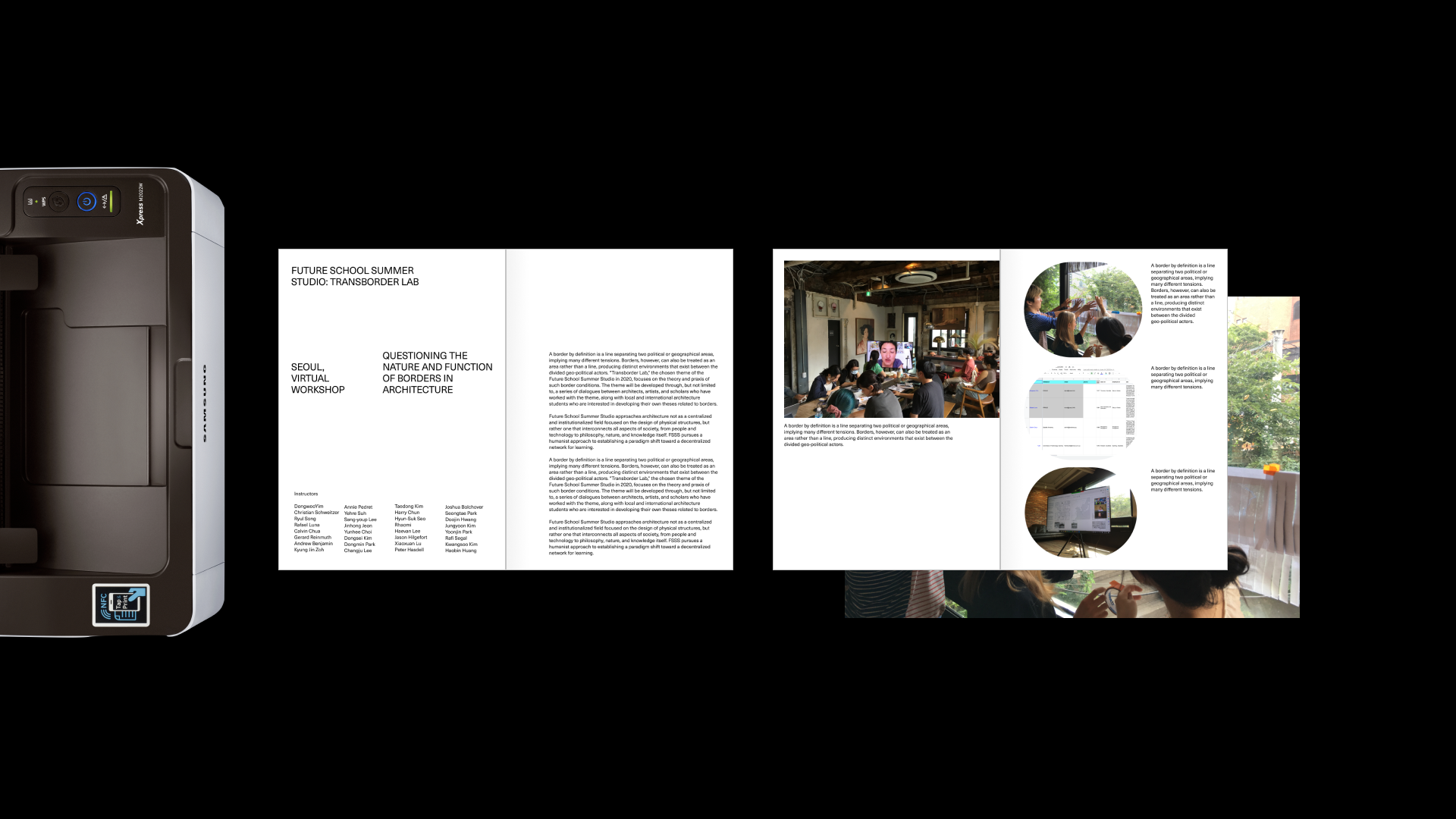 Web-to-print workflow, live translation of website to publication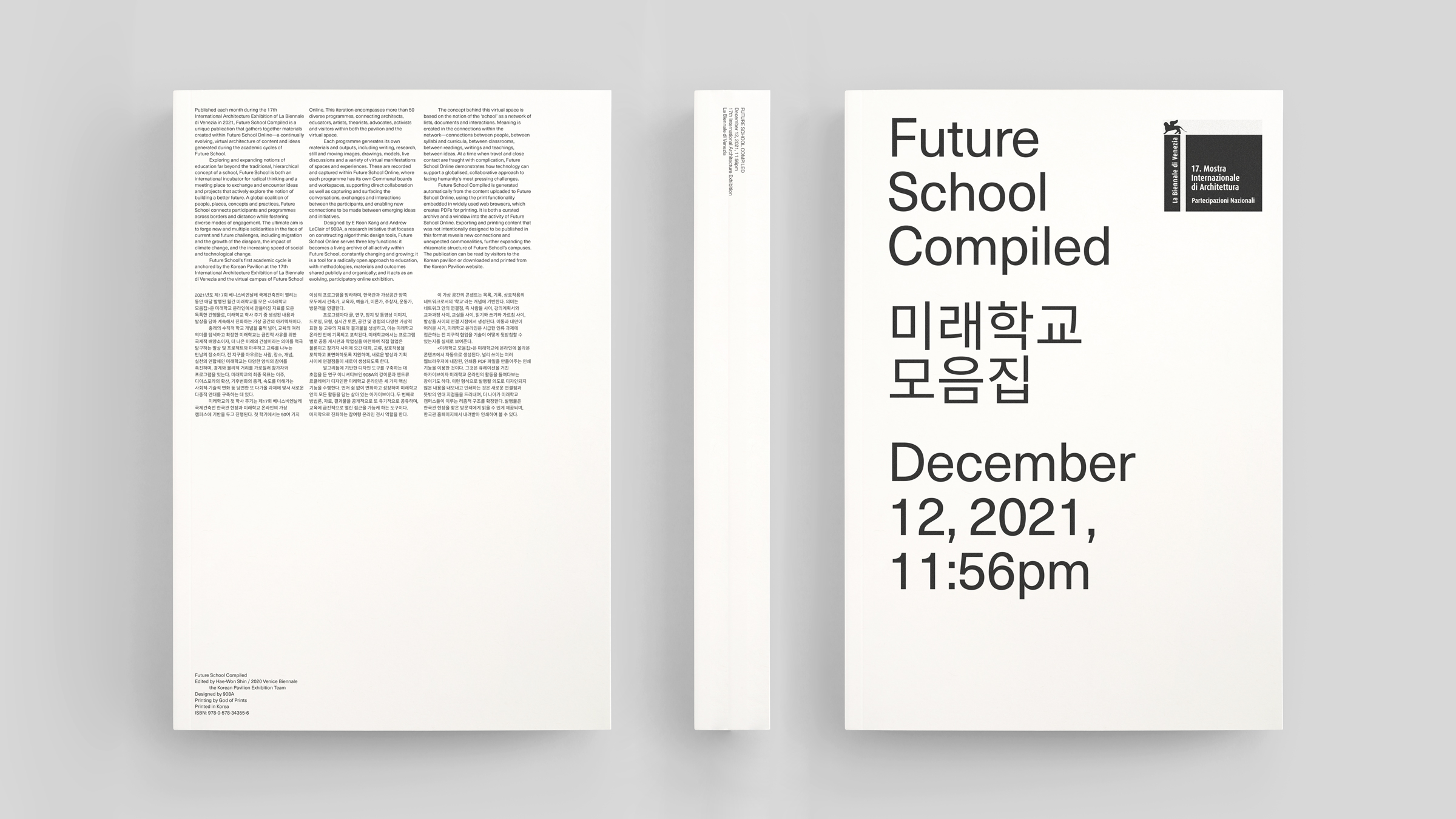 Future School Compiled: monthly issues from August to December, 2021 in a single volume