MIT Media Lab's algorithmic identity features a visual system that generate over 40,000 permutations of a logo.
The system, replacing the old identity element derived from the mural on campus by Kenneth Noland, was designed to celebrate the lab's 25th anniversary. It bring focus to the members of the community for the occasion, and allows each person — faculty, staff, and students — to claim and own a unique shape of the logo to be used on their business cards and webpages. We predicted that the 40,000 logos can last up to another 25 years.
A custom web interface and animation software were developed to enable people at the lab to choose and claim their logo, order their business cards, and create individualized animations.
The logo was unveiled as part of the lab's 25th anniversary celebration in 2010. It has since been replaced by the one designed by Pentagram.
Creative direction & design
Programming & Design
Willy Sengewald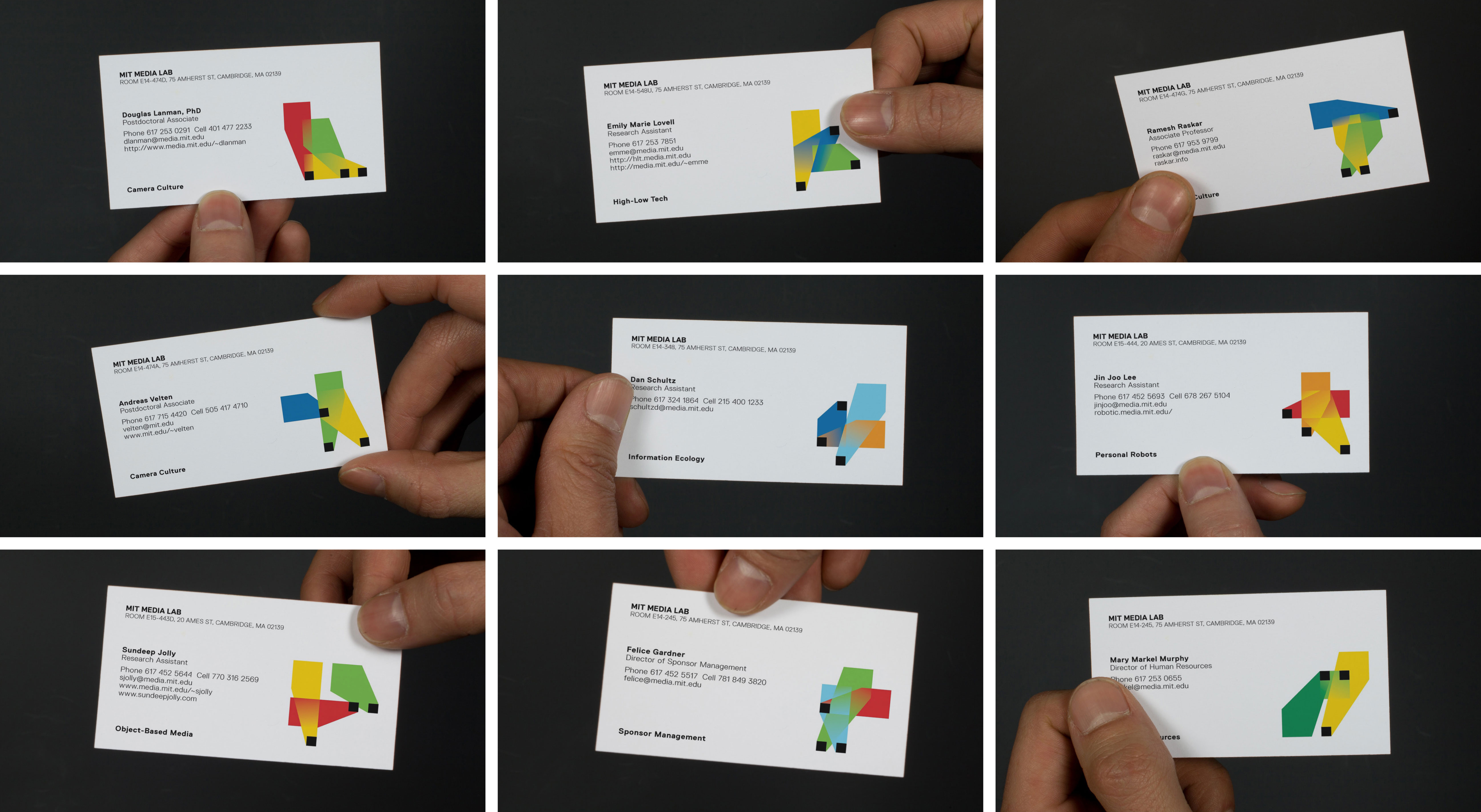 Business cards showing individualized logos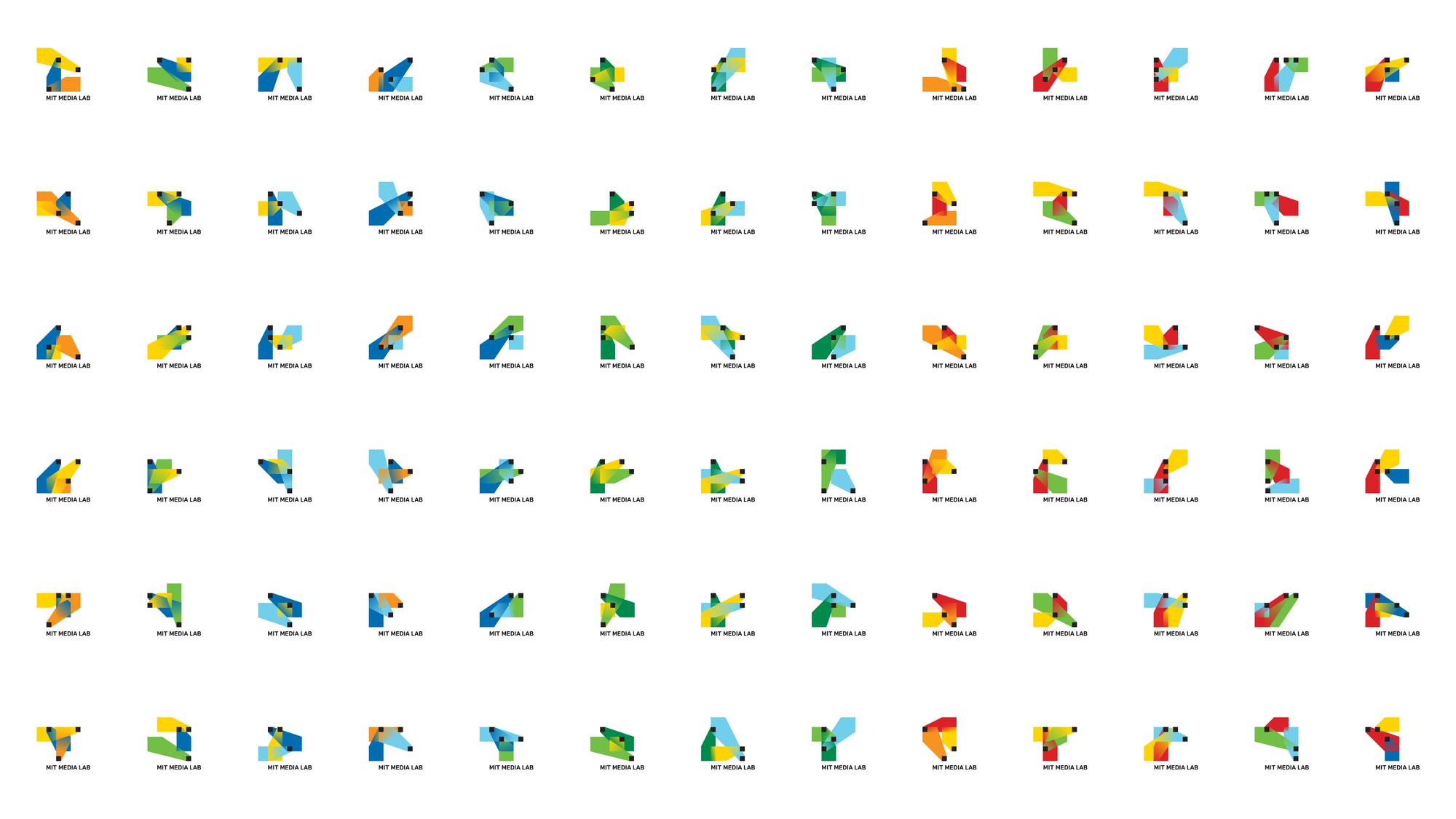 Sample permutations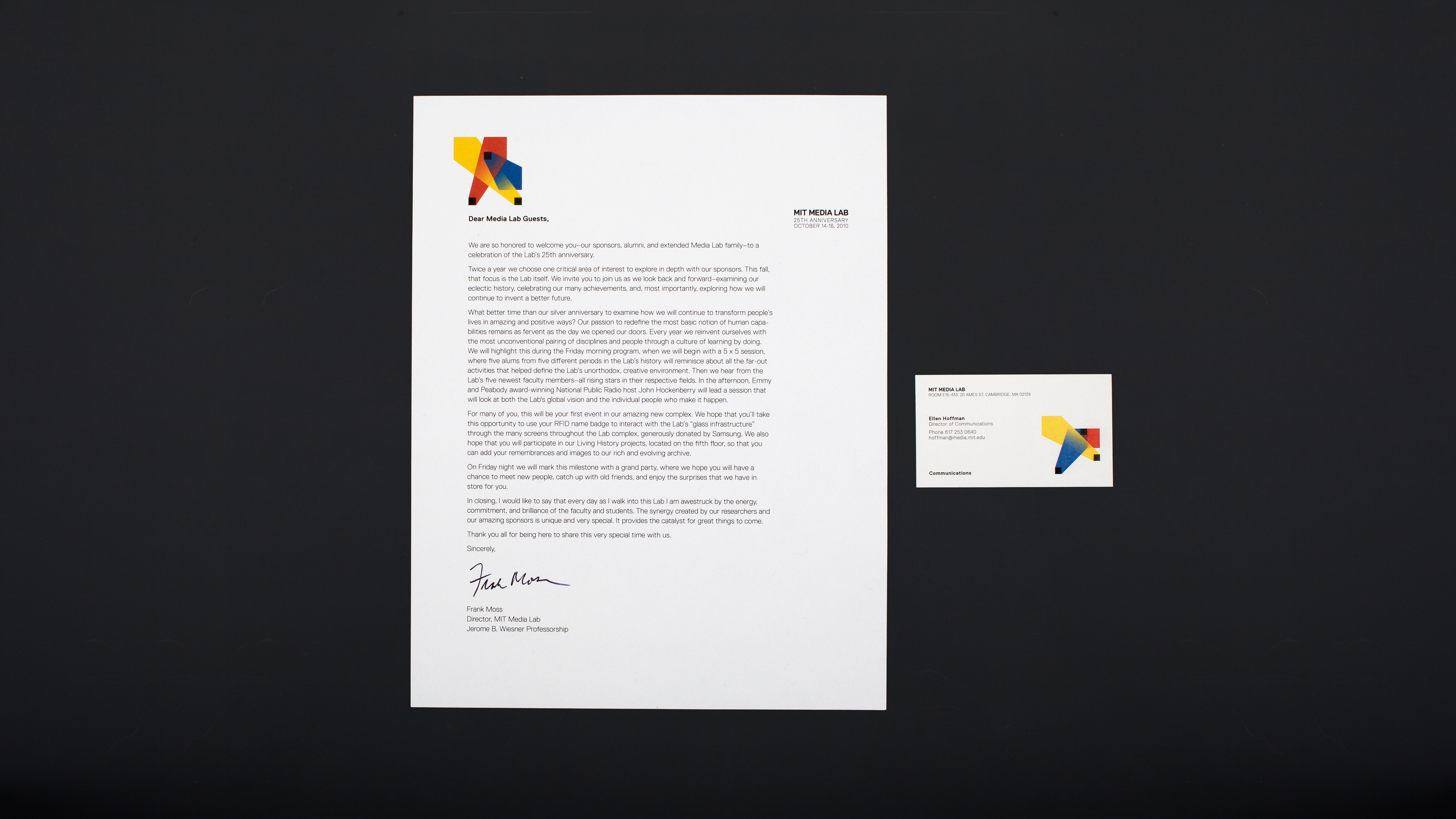 Letterhead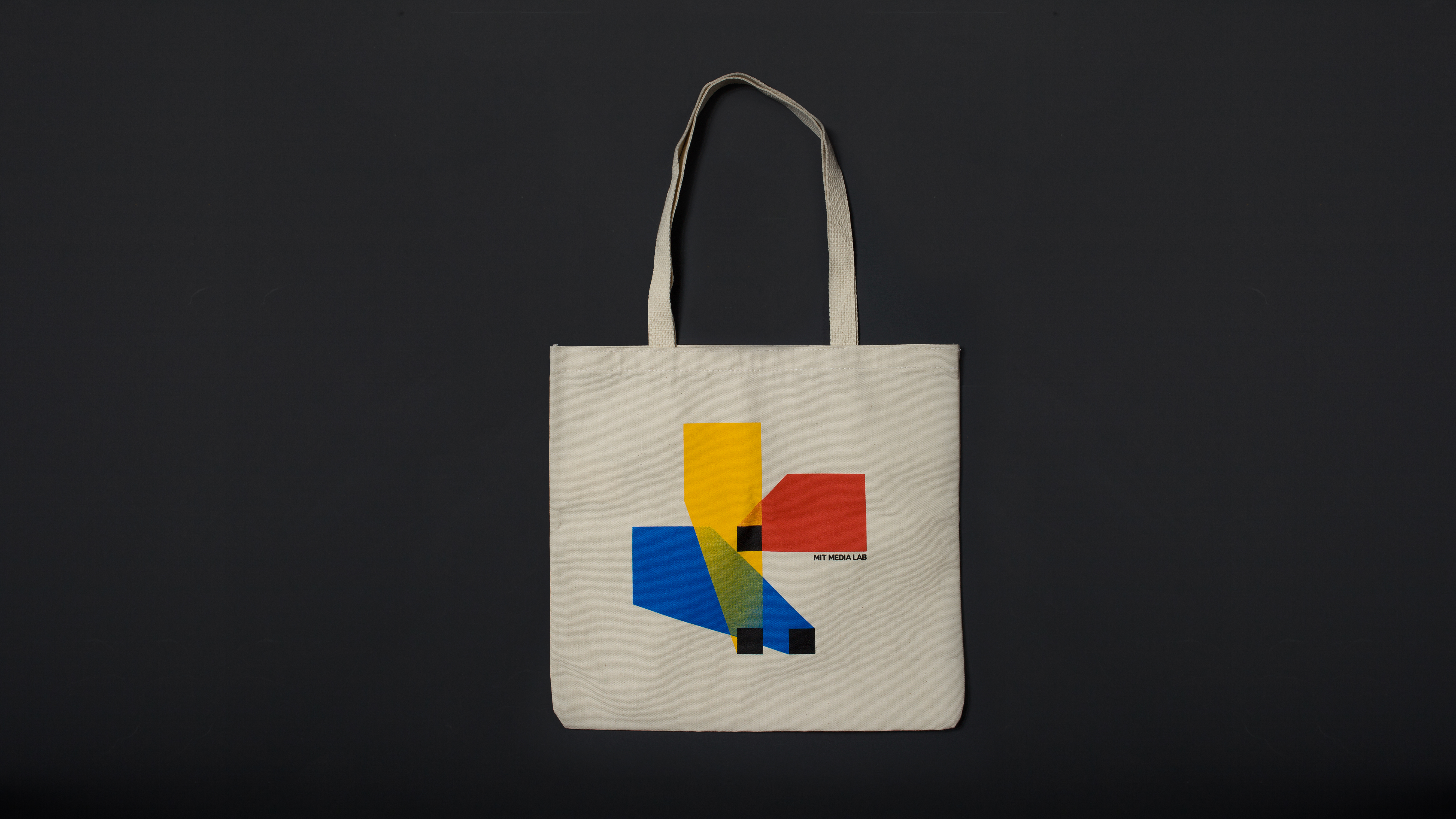 Tote