A book is the product of an intricate patchwork of systems: from a font, with its embedded metrics and variable font axes; to a function, which calculates the arrangement of words in each line of a paragraph; to a template, which defines the repeated placement of text and images. Each of these systems is a product of design. Each was created with specific intentions in a particular historical moment and carries with it inherent cultural associations and biases.
This book — 1, 10, 100 Years of Form Typography, and Interaction at Parsons — commemorating the history of design education at Parsons, is built on a carefully selected set of lightweight, interconnected technologies; proposing an alternative to the current market-dominent monolithic software tools for designing books.
Content is managed through a flat-file CMS, Kirby, where Jarret Fuller wrote and edited the text directly using the human-readable markup language, Markdown. Caspar Lam organized data about the program in tables that are stored in a structured text format, TSV. Andrew and E Roon designed browser-based layouts using HTML and CSS that gave form to the content as it was written. The entire book exists as a constantly updated preview on a website, which can be used to generate a PDF on-demand using a renderer, Prince.
The final book is a collection of 239 Markdown files, 10 templates, 1,011 lines of CSS, and was generated from the command line in 123.25 seconds on October 19, 2021 at 10:27am.
Winner of the AIGA 50 books/50 covers competition.
Design and development
Printed by
Distributed by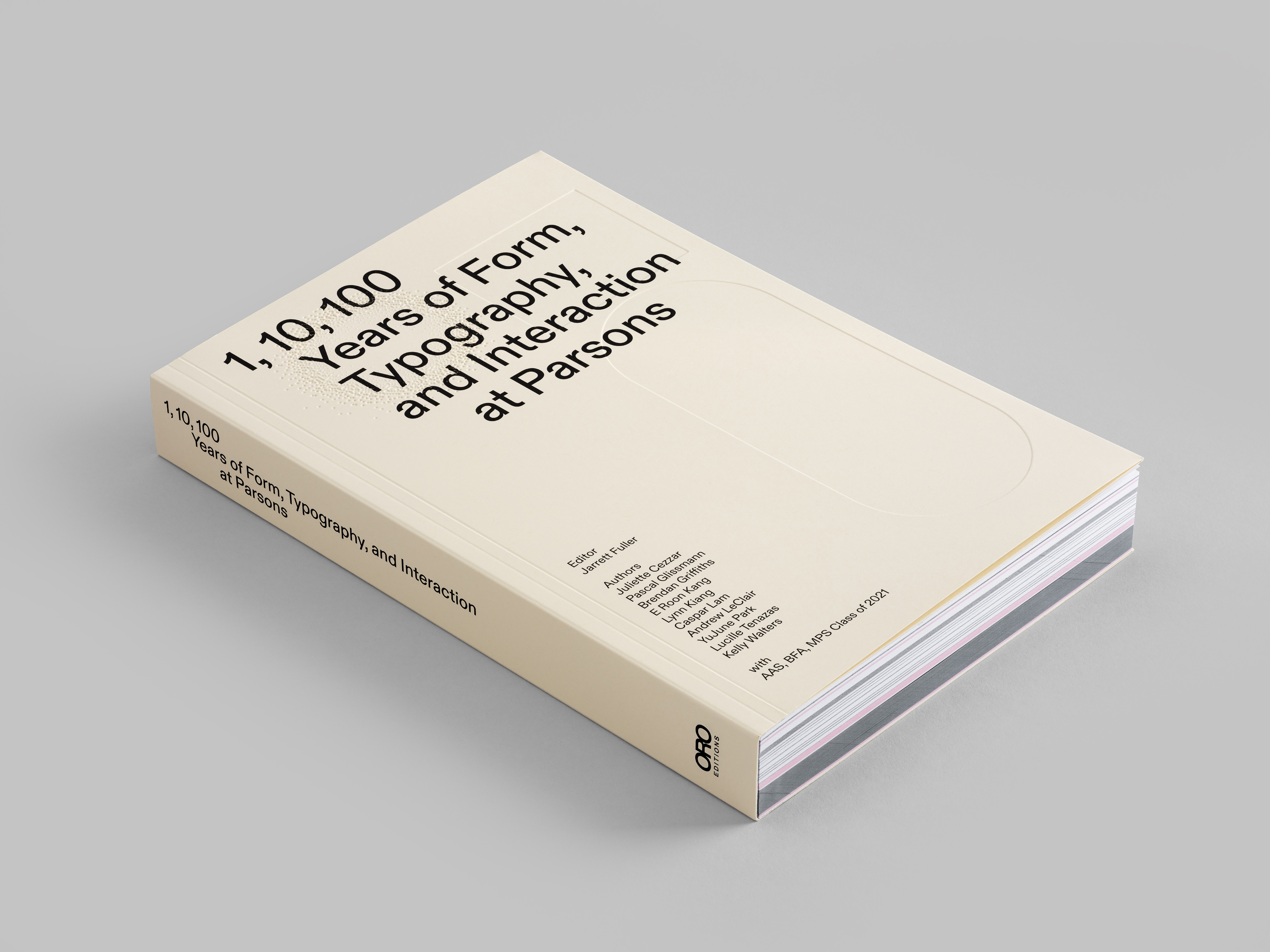 1, 10, 100 Years of Form, Typography, and Interaction at Parsons; ORO Editions, 2020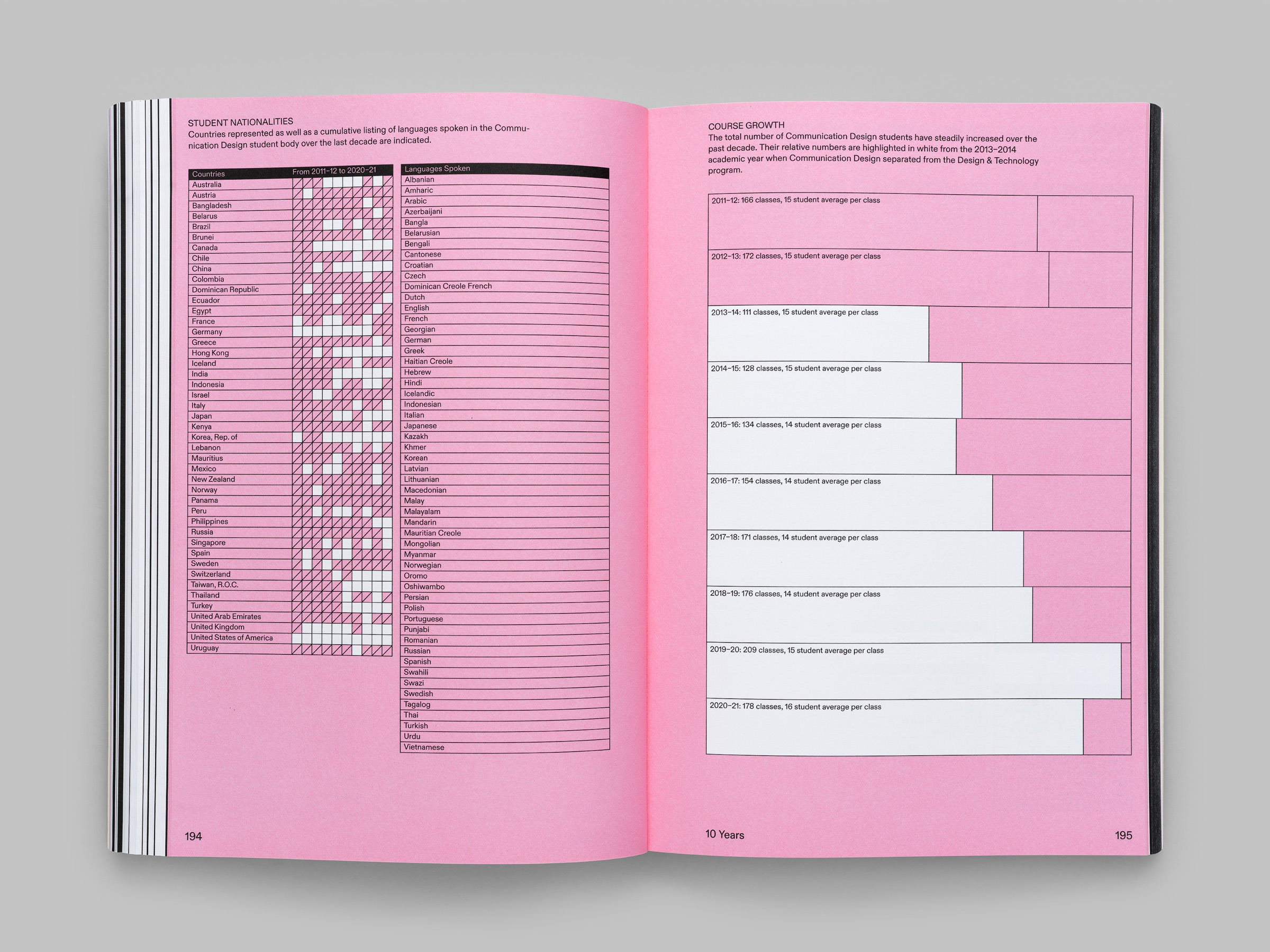 Data trace: Student Nationalities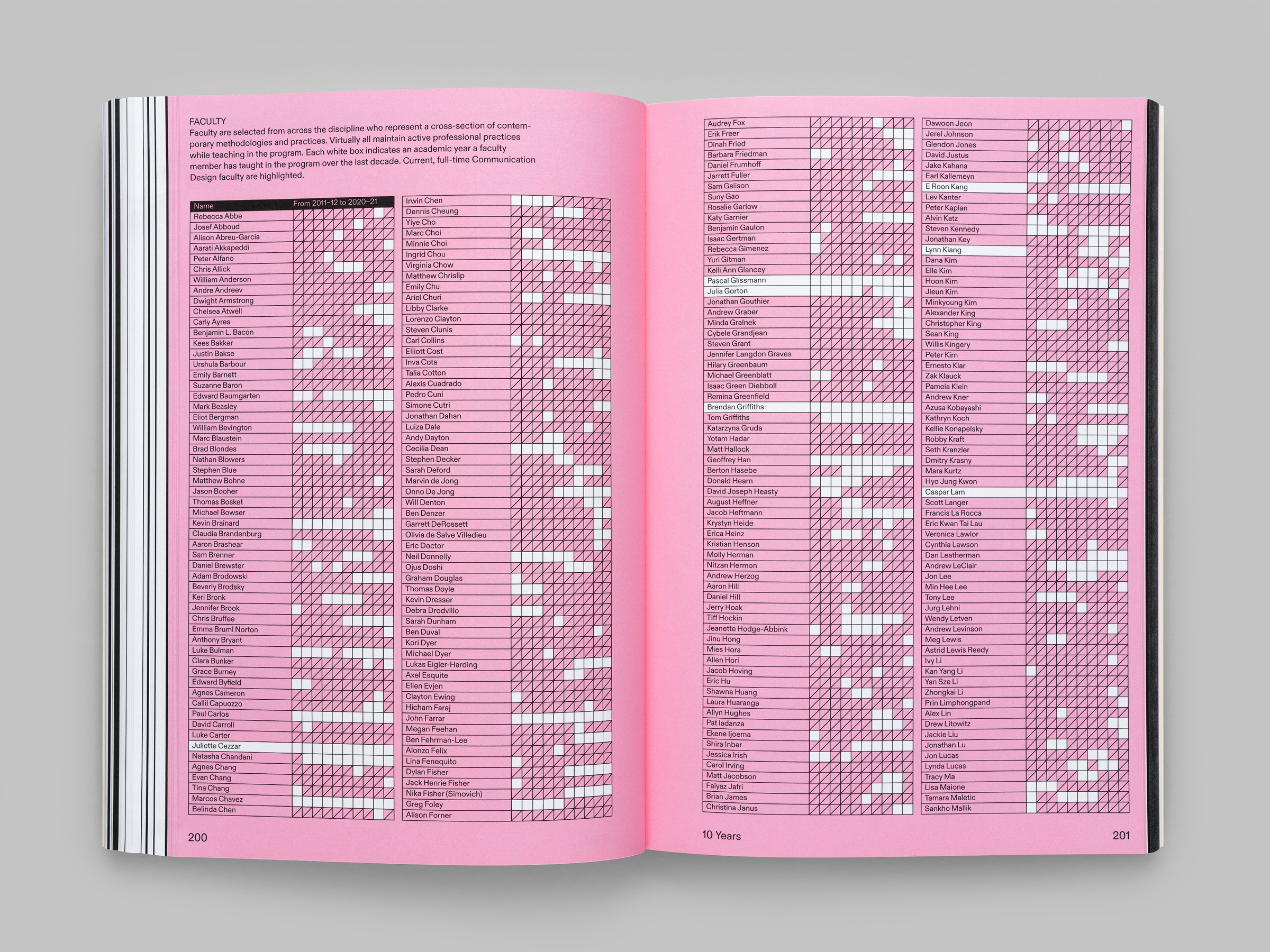 Data trace: Student Faculty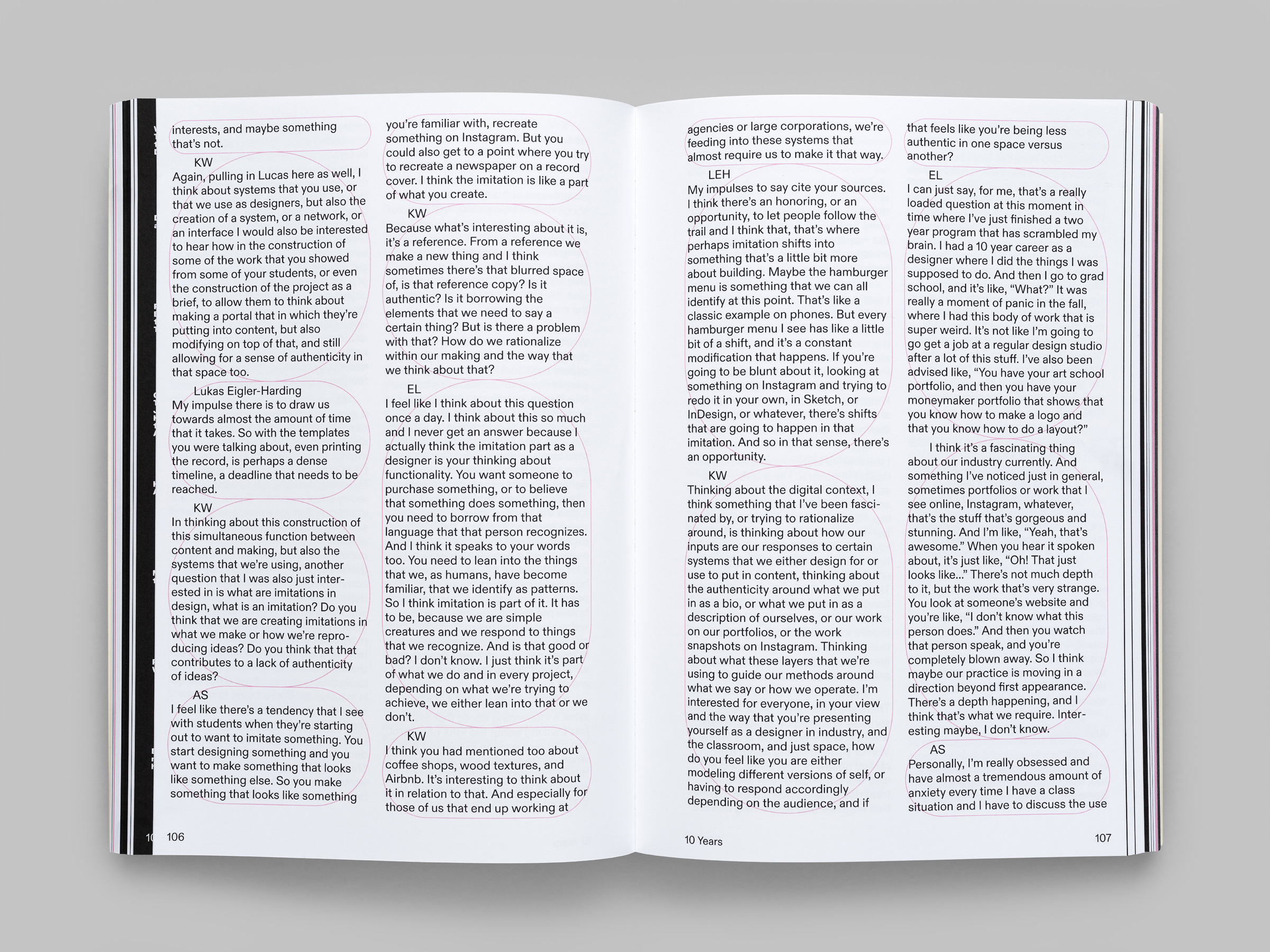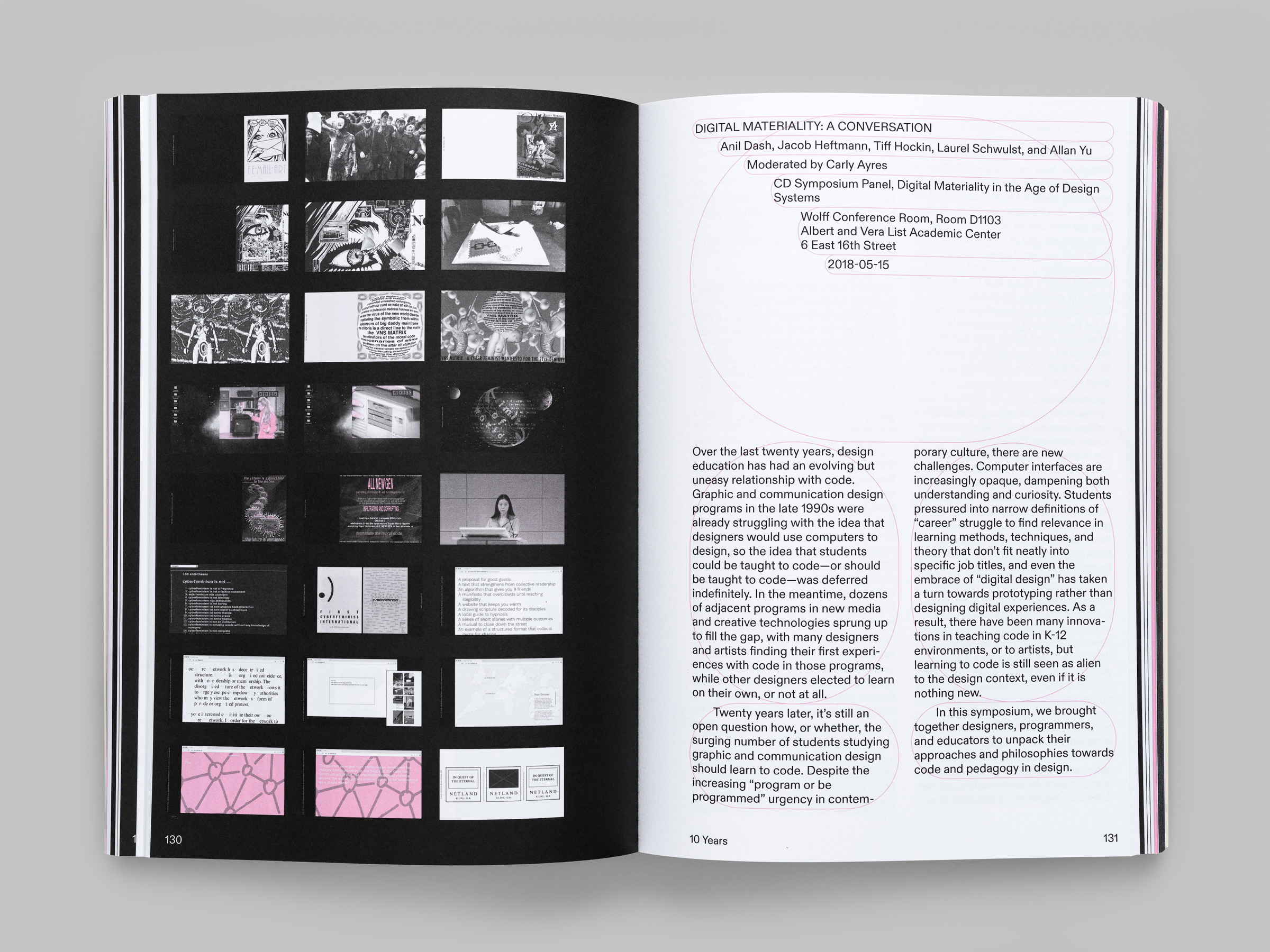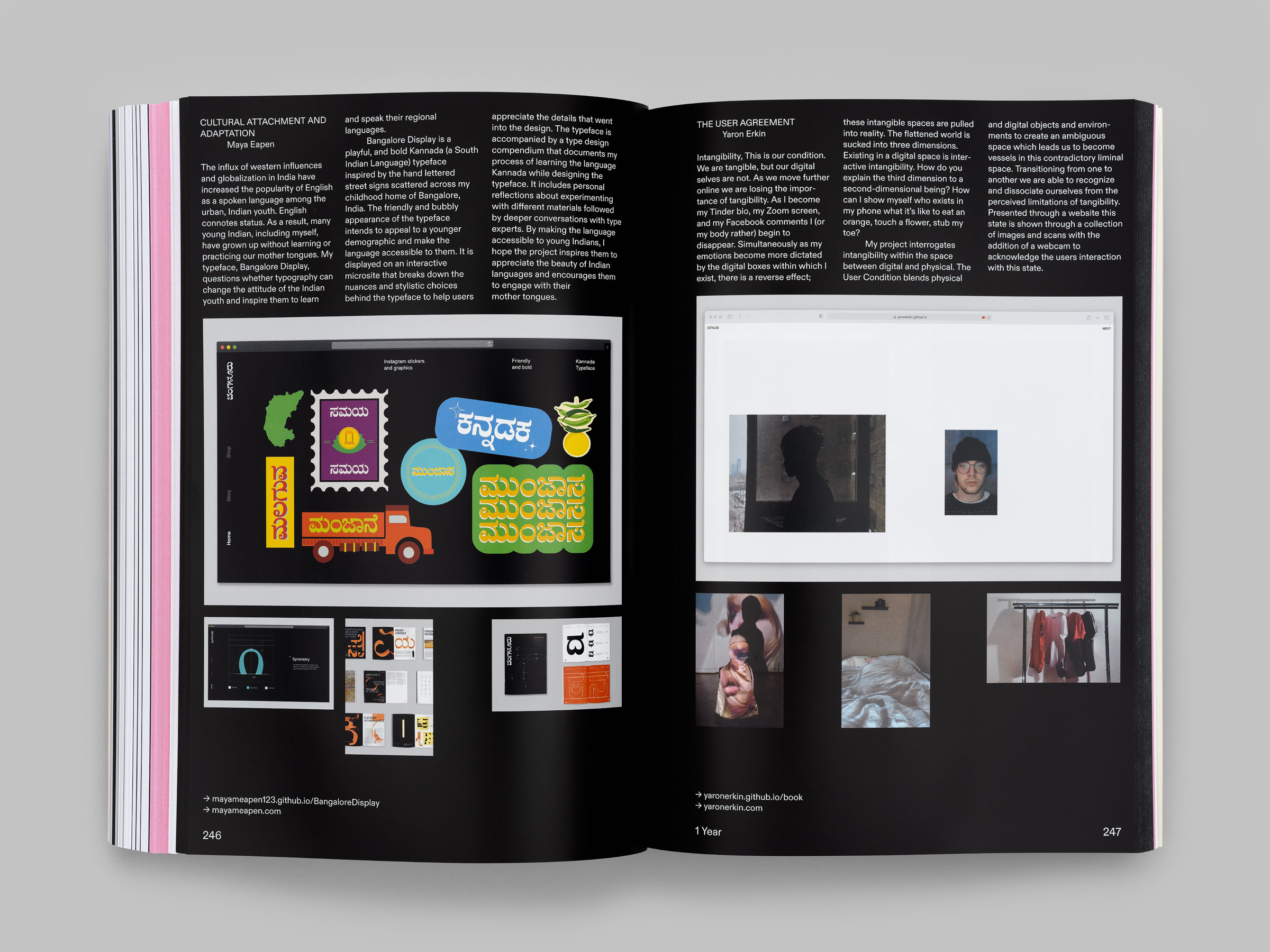 In 2021, the Parsons Communication Design program relaunched its annual thesis publication, Framework 101. The publication is built on the same technological foundation as its predecessor, inheriting its software architecture.
The new workflow enabled a book with 214 co-authors — graduating students — to write content directly to the book simultaneously. The cover of the book celebrates each of these authors by featuring their last names.
Winner of the AIGA 50 books/50 covers competition.
Design and development
Printed by
Distributed by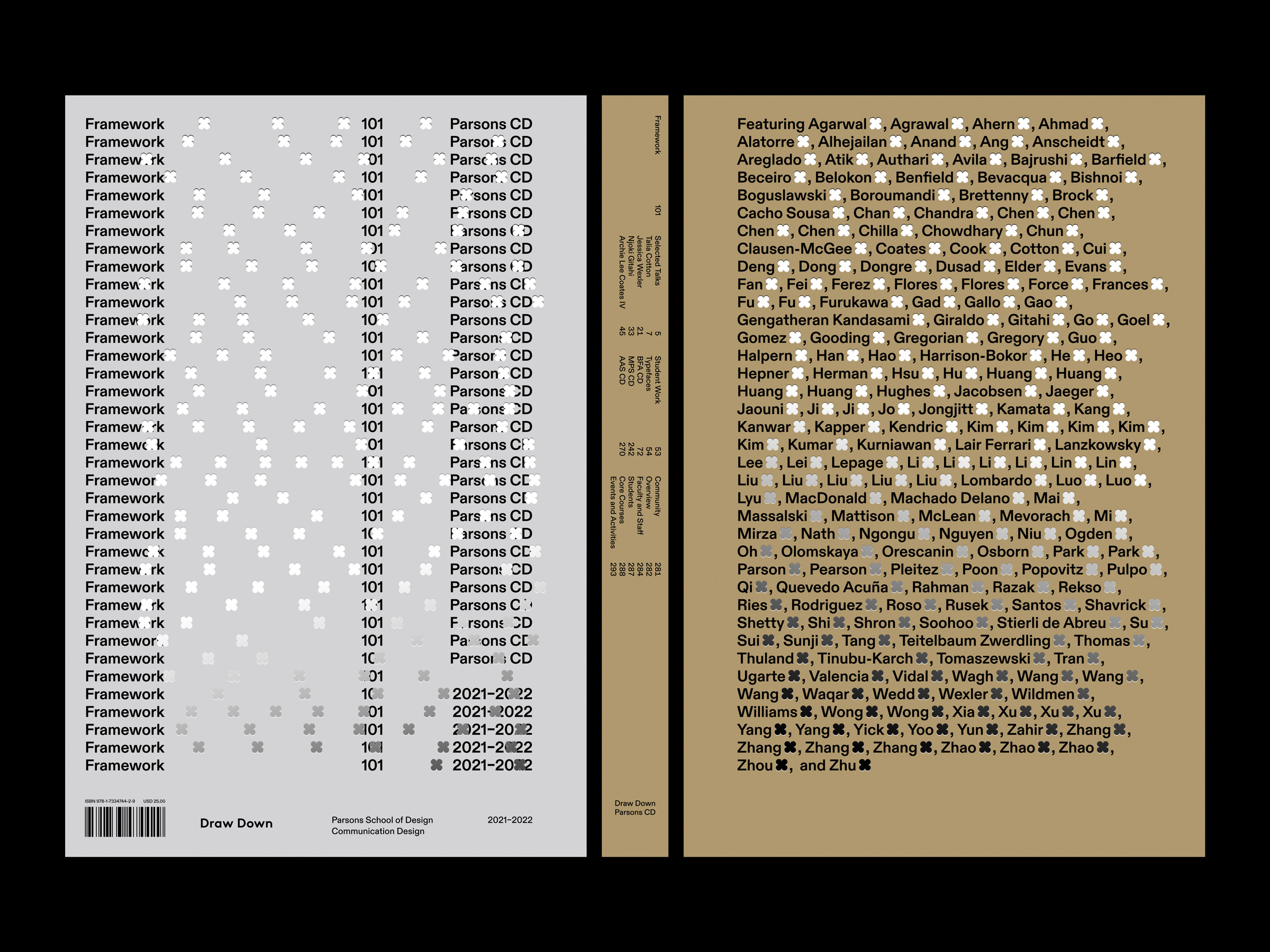 Framework 101, Draw Down Books, 2021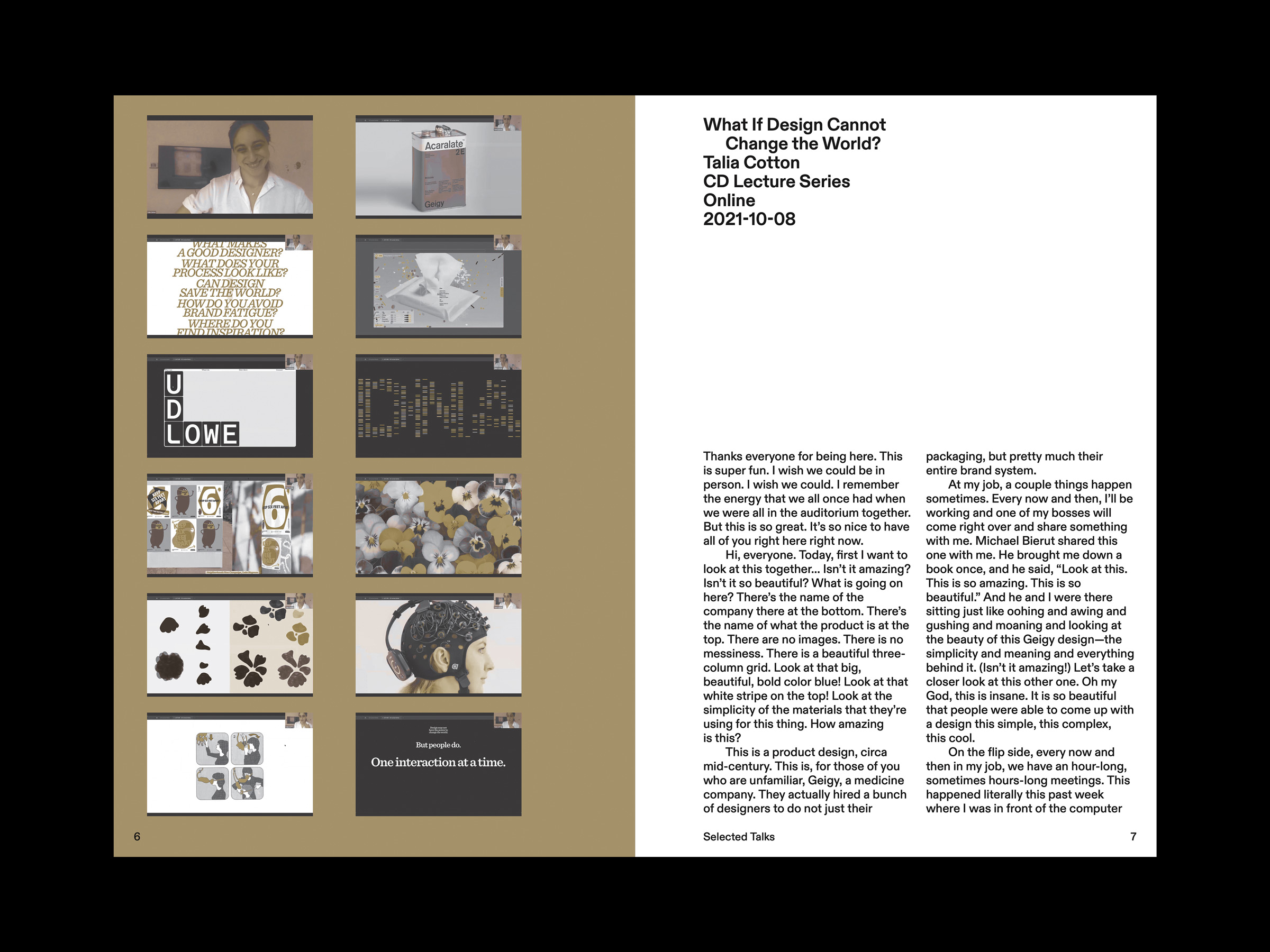 Selected talks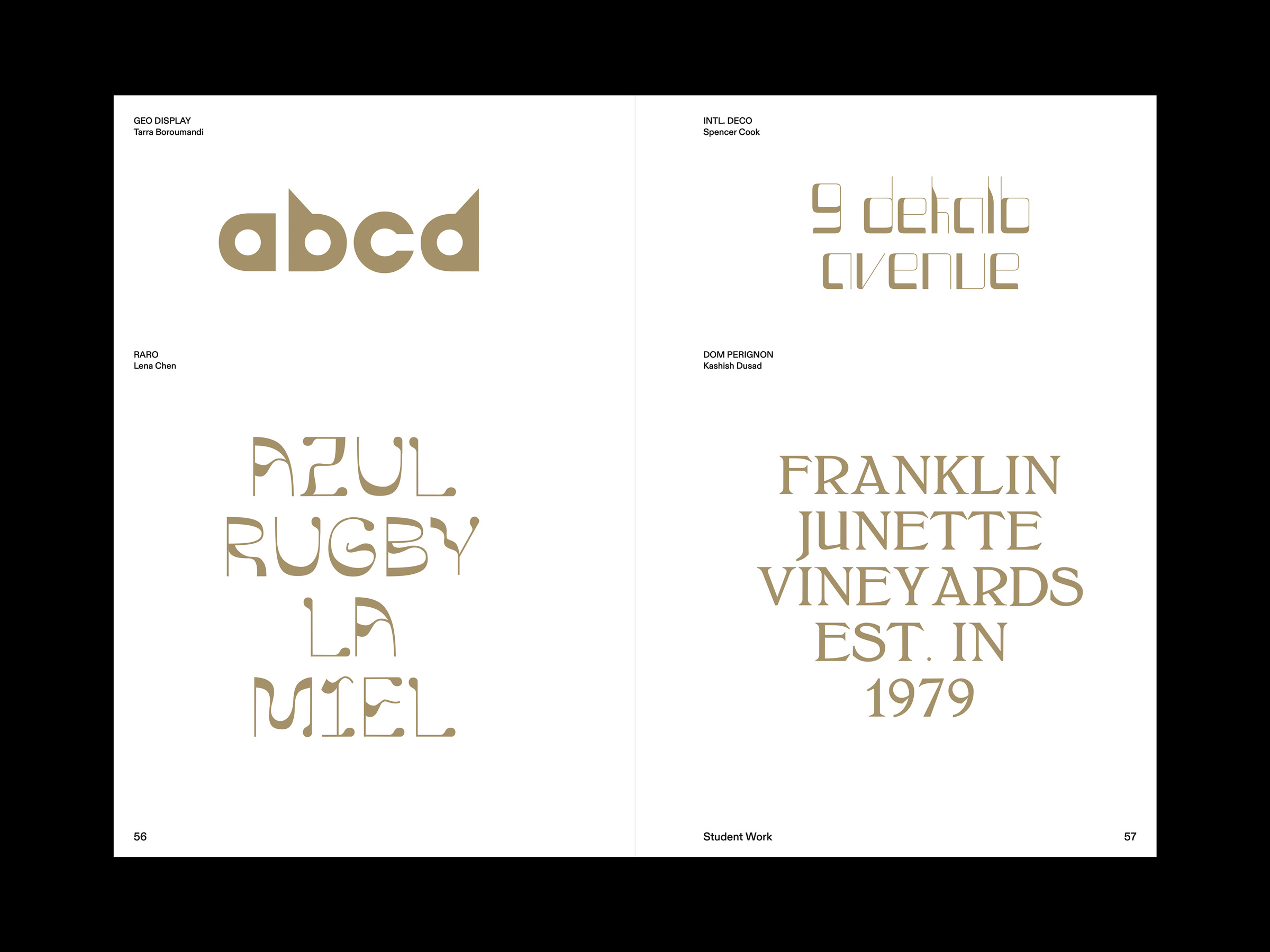 Student Work: Typefaces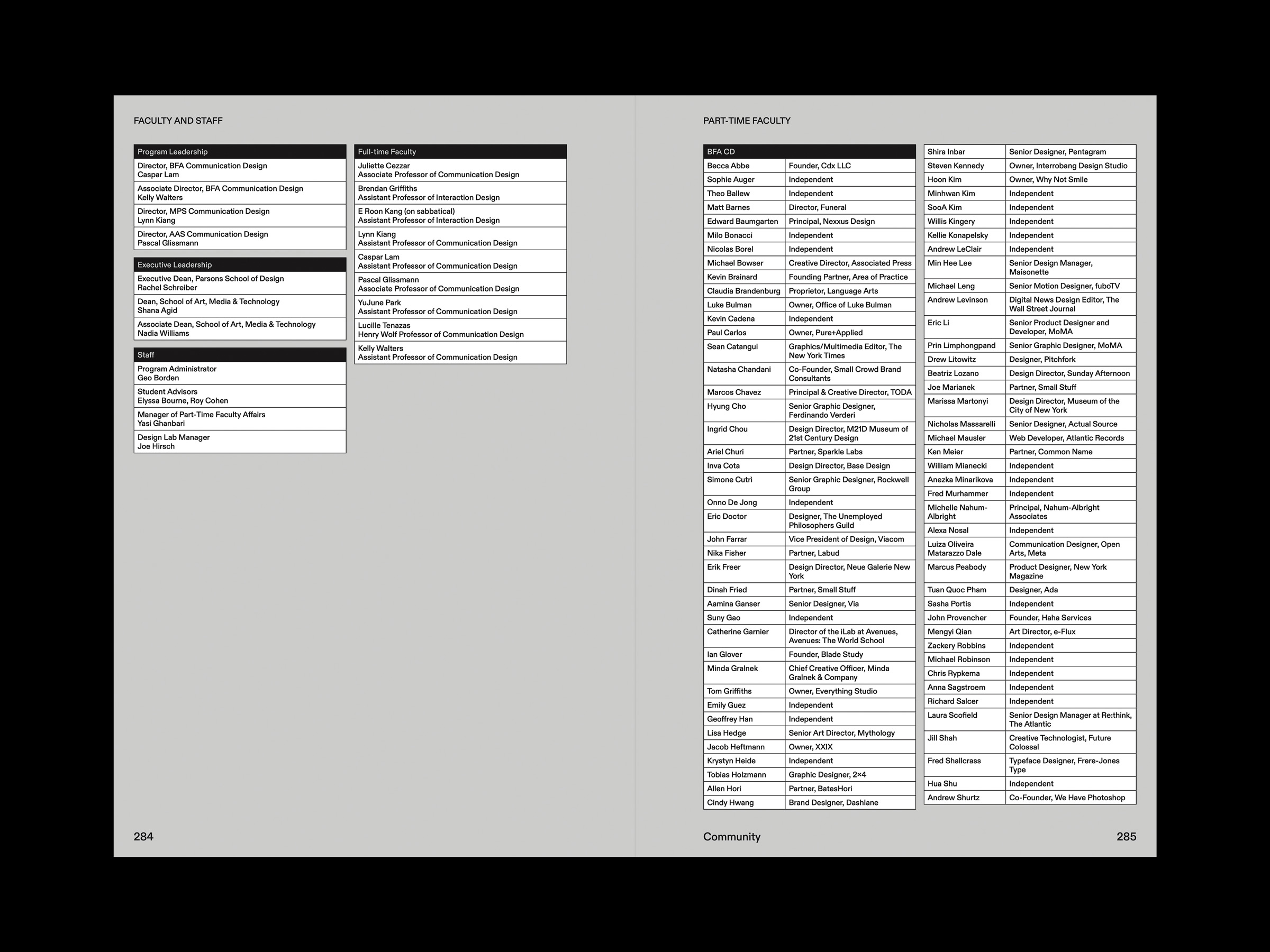 Community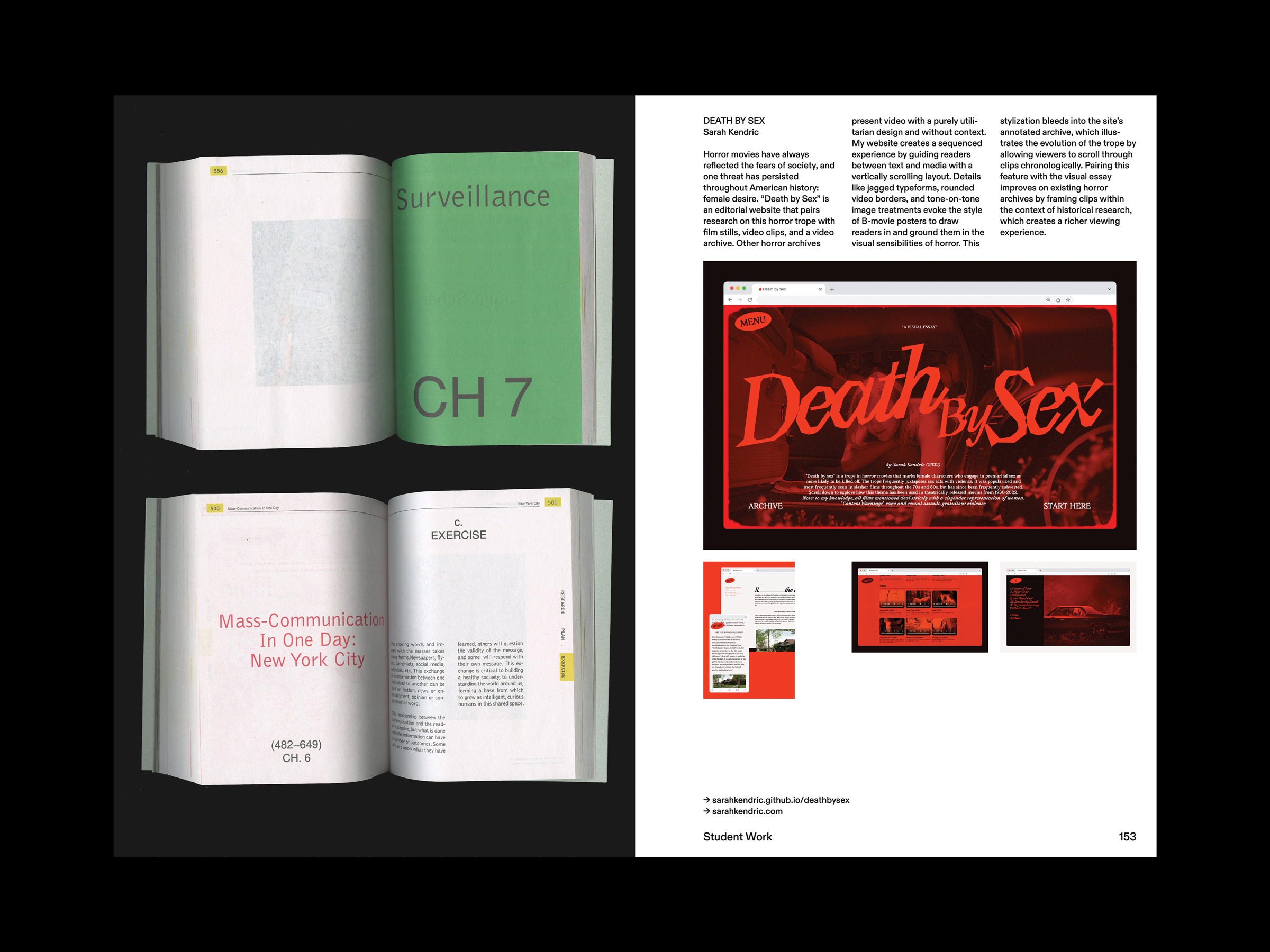 Student Work: BFA Thesis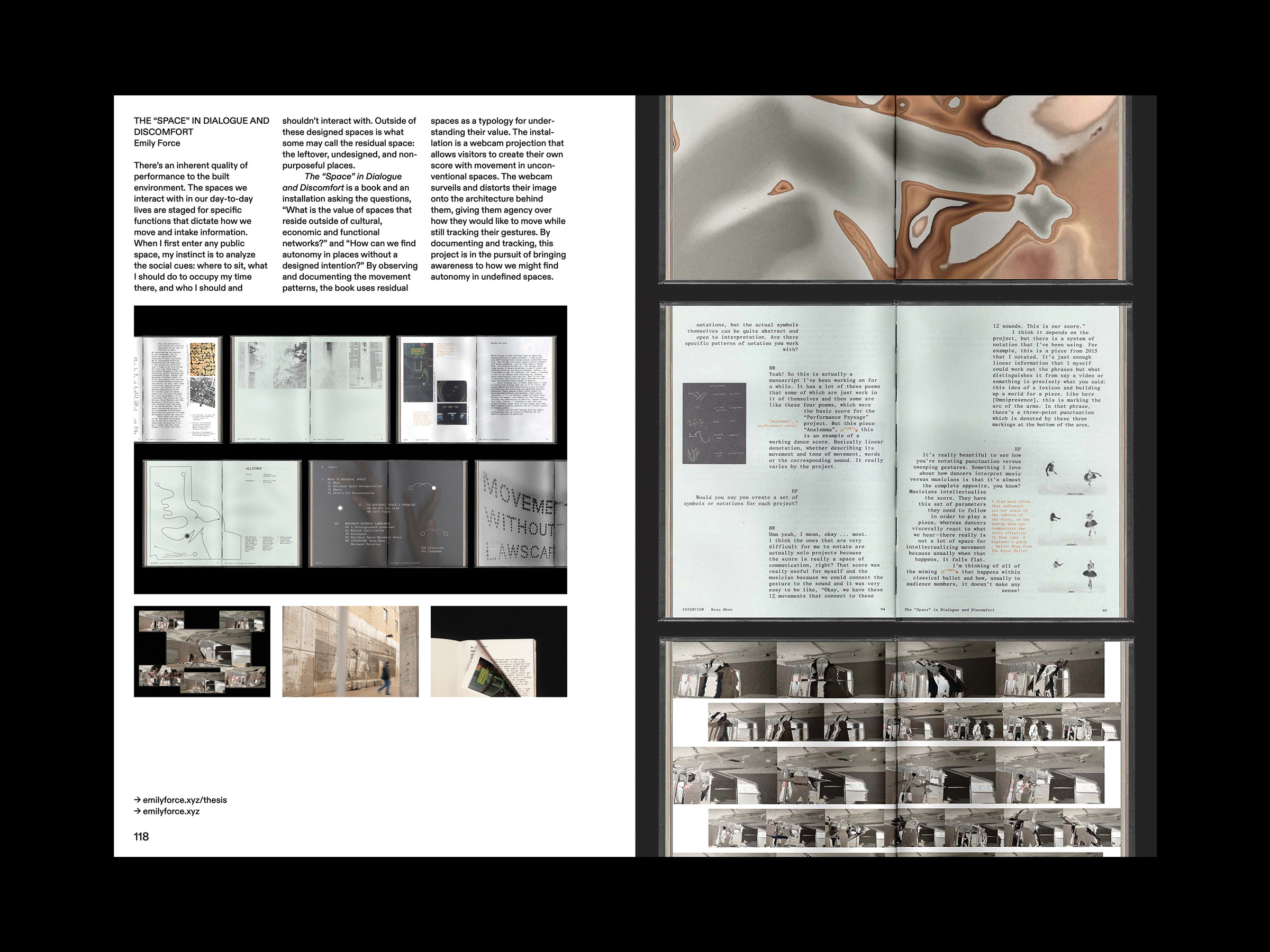 Student Work: BFA Thesis